Raintree hotel verdict: Women stage symbolic protest demanding Evidence Act revision
BI Report || BusinessInsider
Published: 19:51, 12 November 2021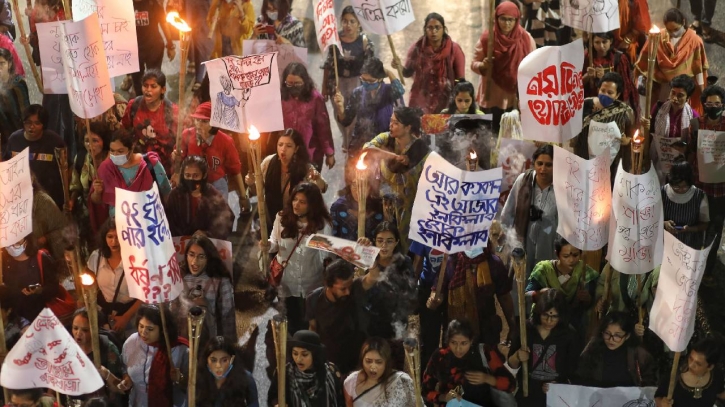 Photo: Business Insider Bangladesh
Hundreds of women from all walks of life staged a symbolic protest in the capital early hour of Friday demanding a revision of The Evidence Act, 1872, following the verdict of the Banani Raintree hotel rape case.
They believe section 155(4) of the law spawned a way to show the five accused acquitted of the charge.
The women brought a candlelight vigil from Shahbag to Manik Mia Avenue, in which dozens of men also joined. A number of placards reading words against the act, the government and judicial system, and patriarchy were seen in the rally.
The demonstrators raised questions against the judge's speech in the verdict.
Singer Krisnakoli, actress Ashna Habib Bhabna, photographer Shahidul Alam, Gonoshasthaya Kendra founder Zafrullah Chowdhury and several other prominent personalities took part in the protest.