BNP for strong resistance against sectarian violence
Published: 00:20, 20 October 2021 Update: 00:27, 20 October 2021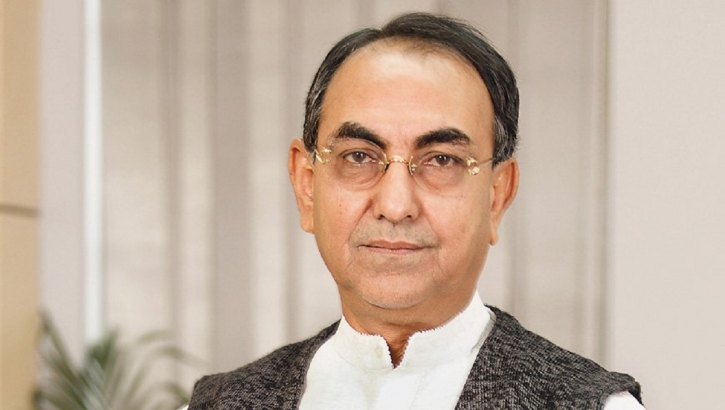 BNP senior leader Mirza Abbas. UNB file photo.
BNP senior leader Mirza Abbas said there must be a strong resistance against sectarian violence and the plot to dent the country's image.
"If we can't resist it, our independence and sovereignty will be at stake...we have to strongly prevent it," he said.
Abbas, a BNP standing committee member, made the remarks while speaking at a doa mahfil arranged by Dhaka south city unit of Jatiyatabadi Swechchasebak Dal at BNP's Nayapaltan central office seeking divine blessings for the speedy recovery of party chairperson Khaleda Zia on Tuesday.
He said a vested quarter is trying to brand Bangladesh as a communal country by unleashing a riot in the country. "The ruling party is trying to tarnish the image of the country by placing the Holy Quran at a puja mandap in Cumilla and attacking worship places of the Hindu community in different places."
The BNP leader said Bangladesh is a country of religious harmony and the people of different religions have been living here peacefully for a long time showing respect to the religion of each other. "When our leader Khaleda Zia was the Prime Minister, Ramadan fasting and puja were observed together thrice in this country. There was no communal violence at that time."
He accused the government of inciting the communal violence to arrest BNP leaders and activists and thus divert people's attention to a different direction from growing price hike of daily essentials, utility services and public sufferings.
"Our around three hundred leaders and activists have already been arrested. "We would like to make it clear that it won't be possible to suppress BNP with all these attacks and filing cases," Abbas said.
He questioned the reason behind Awami League's 'Harmony Rally and Peace Procession', saying it is the responsibility of the ruling party to protect communal harmony. "To whom they'll seek an explanation for the violence and place their demands."
Abbas said Awami League should step down handing over power to a neutral government instead of taking to the streets, paving the way for holding a credible national election. "We'll accept whoever will come to power through the election under a non-partisan neutral government."