2,800 lost lives in lightning strikes in 10 years: Enamur
Published: 00:22, 13 October 2021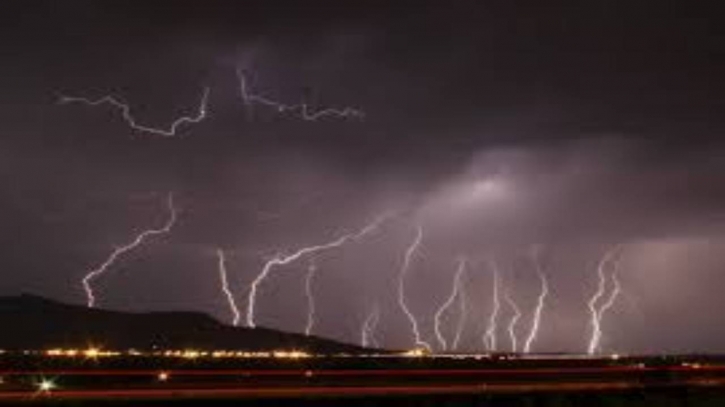 File photo
Some 2,800 people were killed in lightning strikes in open fields and haors across the country from 2011 to 2021, said State Minister for Disaster Management and Relief Enamur Rahman.
Of them, 179 people were killed in 2011, 201 in 2012, 185 in 2013, 170 in 2014, 226 in 2015, 391 in 2016, 307 in 2017, 359 in 2018, 198 in 2019, 255 in 2020 and 329 in 2021, he said.
The government has planned to establish shelter centres in lightning-prone areas of the country, said Enamur while speaking at a press briefing at the secretariat ahead of International Day of Disaster Risks Reduction.
"The government has decided to build a concrete house on one decimal of land with one lightning arrester in each house so that people can take shelter there within 20-25 minutes after hearing the warning of lightning," he said.
People will stay there until the lightning strikes, Enamur added.
Farmers and fishermen can take their breakfast and lunch in the shelter centres and take shelter during storms and hailstorms, said Enamur.
"Dhaka University authorities will conduct the feasibility study on the project involving Tk 476 crore. Once we receive their report, we'll send the proposal to the Prime Minister for approval," said the state minister.
Lightning strike has turned out to be the deadliest natural disaster in Bangladesh and it was listed as a disaster in 2015, he said.
Besides, an awareness campaign will be launched asking people to stay indoors during any thunderbolt, said the junior minister.