Mahbub Talukder, not EC, suffers from 'mental problems', says Quader
Published: 01:08, 12 October 2021 Update: 01:45, 12 October 2021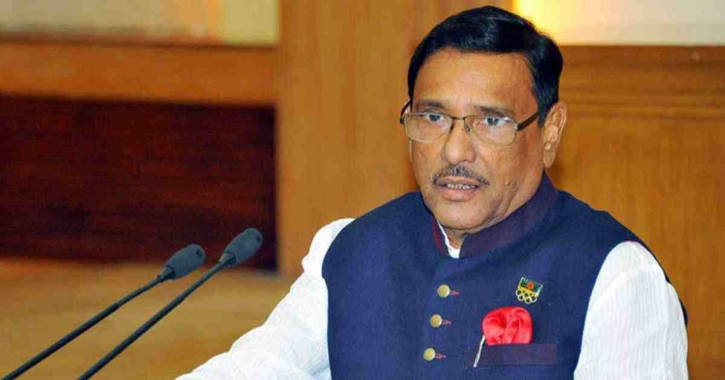 Awami League General Secretary Obaidul Quader. UNB File Photo.
Criticising Election Commissioner Mahbub Talukder, Awami League general secretary Obaidul Quader on Monday said it is Mahbub Talukder, not the Election Commission, who is suffering from 'mental problems'.

"How come Mahbub Talukder, commissioner of a constitutional body Election Commission, keeps making political remarks siding with a political party?," he told a function at a community centre.

The AL general secretary said this while inaugurating the council of the party's five local units of Ward No-19 under Mohammadpur Police Station.

"With his remarks, it seems that it's he, not the EC, who suffers from complicated mental diseases. Now he's the main problem of the EC," said Quader, also Road Transport and Bridges Minister.

Mahbub Talukder on Sunday at his office told reporters that the Election Commission is now infected with some complex diseases and the state of democracy is now at a critical stage due to its side-effects.

Pointing at AL leaders, Quader urged them not to allow any controversial and evil-doers like identified terrors and drug peddlers, extortionists and land grabbers enter the party.

"Allegations have it regarding identified terrors, extortionists, land grabbers and identified drug peddlers. Don't give any party position to such controversial persons and evil-doers," he said.

The AL general secretary also asked the leaders not to allow bad guys to strengthen their respective groups as they will not be available during bad days. "Only bonafide and dedicated activists are found during bad days."