No one stays hungry in Bangladesh thanks to Sheikh Hasina: Info minister
Published: 01:24, 28 September 2021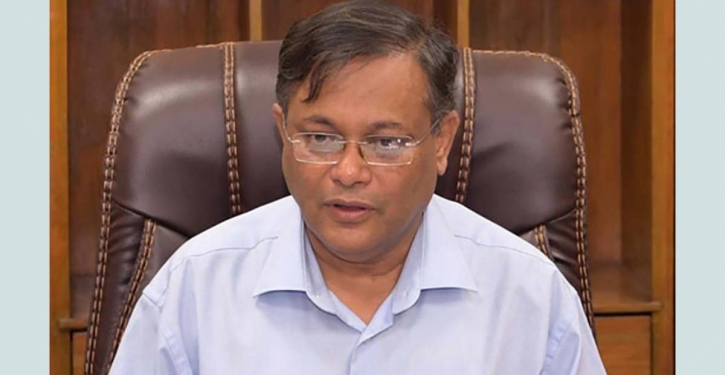 Information and Broadcasting Minister Dr Hasan Mahmud. Photo: File
Information and Broadcasting Minister Hasan Mahmud on Monday unveiled the cover of a photo album marking the 75th birthday of Prime Minister Sheikh Hasina.
Speaking on the occasion at the Secretariat Hasan said that the country has witnessed a phenomenal change under the leadership of Sheikh Hasina.
"No one in the country now stays hungry. The rate of poverty has come down to 20 percent from 40 percent," the minister said highlighting the economic development of the country.
He said watching from above Dhaka and Chattogram cities look unfamiliar because of huge development.
The minister further said that the rickshaw pullers in Dhaka had no sandals on their feet 20 years ago, and nowadays it's hard to find people with bare foot or torn cloths on the streets.
Hasan credited all these changes to the magical leadership of the prime minister and prayed for her long life so that she can continue to lead the nation to more prosperity.