Enhance gas exploration activities instead of rationing: Farhan Noor
Hasan Azad || BusinessInsider
Published: 14:18, 19 September 2021 Update: 14:27, 19 September 2021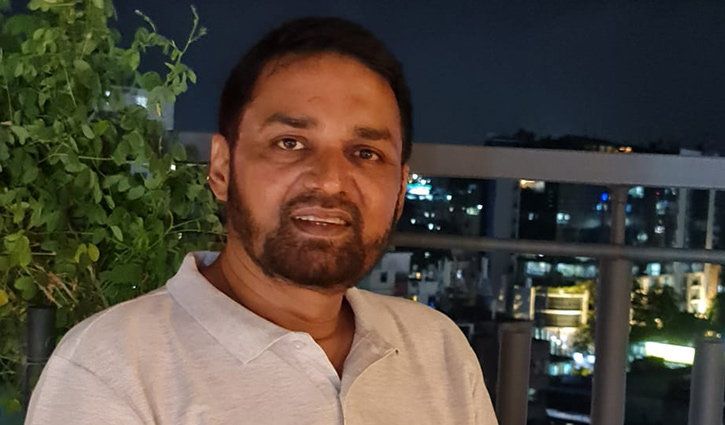 Farhan Noor
About half a million CNG users will be affected by a government decision to keep the CNG filling stations shut for four hours (6pm to 10 pm), every day.
CNG traders said in terms of sales some Tk 5 crore will be lost as revenue and that the government will get less taxes.
The natural gas filling stations across the country are entering into routine closure of their facilities for more than 16 percent of their business time or 4 hours (counting 24/7 business) a day from today (Sunday) to comply with a government directive.
There are some 536 CNG stations across the country. Of these, about 500 CNG stations are operational. In contrast, there are more than 5 lakh CNG users.
Traders say the amount of gas used in the CNG sector is negligible.
Farhan Noor, General Secretary of Bangladesh CNG Filling Station and Conversion Workshop Owners Association, spoke openly to Business Insider Bangladesh about the current gas crisis in the country and gas supply to power plants by rationing gas to CNG conversions.
Business Insider Bangladesh: CNG stations will be closed for four hours every day due a government decision to supply gas to the power plants. What do you think about the decision?
Farhan Noor: We certainly welcome this decision of the government in times of crisis. We need electricity first. Due to the foresight of the government, the country is now 100 percent electrified. Gas is the lion's share of the primary fuel used in power generation. There is also diesel, furnace oil and coal. Gas is still the cheapest source of electricity in Bangladesh. But now there is a gas crisis in power generation. That is why the government has decided to ration the CNG use. Such a decision has been taken before.
We have been told by Petrobangla that LNG (liquefied natural gas) is not being bought from the international market due to its soaring prices. That is why rationing is being done in this sector.
Business Insider Bangladesh: It's been almost two months, there is no lockdown anywhere in the country for the Covid-19 pandemic. CNG traders say they also suffered heavy losses during the lockdown during the epidemic. What is the reason for incurring losses?
Farhan Noor: In the last two years, all sectors of the country have been devastated due to the coronavirus pandemic. So is the CNG traders. CNG is an essential product. For this reason we had to keep the pump open even in the lockdown. At that time we had to pay our employees their salaries.
Besides, due to the lockdown, these officers and employees had to make arrangements to stay at the pump. This had doubled our costs. But on the contrary, there was no income at all. No vehicle other than a few cars plied along the streets. Most of the CNG customers are private car users. These users were at home. So we incurred huge losses that time.
Business Insider Bangladesh: Will the CNG traders be affected by the current gas rationing?
Farhan Noor: Before calculating the profit and loss, we have to consider one thing first. At present, only 3.51 percent of the total gas used in the country is by CNG traders. In the financial year 2018-19, the amount was 4.61 percent. This means that the use of gas by CNG traders has decreased. But on the contrary, traders in this sector pay more taxes to the government than other sectors that use natural gas. We pay about 24.6 percent of the total tax to the government.
In this situation, if the government goes for CNG rationing, CNG users will be discouraged. That is why you have to stand in a long queue as our serving hours are cut to get CNG. Traders will also be discouraged to invest here.
As the traders do business on commission basis, if their commission is reduced as against their investment, the entire business will be discouraged. We sell CNG at Tk 43 per cubic meter. I pay 35 Tk to the government. The remaining 8 taka is our commission.
Business Insider Bangladesh: If you could explain the issue of environmental degradation if vehicles use more carbon fuel?
Farhan Noor: CNG was introduced to stop plying of three-wheelers to cut the environmental pollution. According to an air quality survey by an international organisation this year Bangladesh ranked second in the world in terms of air pollution. And the air quality in Dhaka is very bad. CNG is an environmentally friendly fuel.
Reducing the use of CNG will increase the use of other fuel such as diesel, petrol and octane. If the use of these fuel increases, air pollution will deteriorate. According to experts' opinions published in different media, air pollution is affecting our health in many ways. There are various diseases caused by air pollution. Some losses are long term. This issue also needs to be accounted for.
Business Insider Bangladesh: At present, the use of LPG in cars is increasing. LPG is Green Energy. Its use is becoming increasingly popular. The government also wants to promote LPG instead of CNG. What is your position in this situation?
Farhan Noor: It is true that the use of LPG is increasing day by day. Even then there are still more CNG users. And the government will not get revenue from LPG as they are getting from CNG users. At present there are about 100 LPG filling stations across the country. And the users' number is like 10 thousand. As a result, it cannot be said that LPG is an alternative to CNG right now. This will take a lot more time.
Business Insider Bangladesh: You are saying that this trade is a commission dependent business sector. How much money will be lost due to the four-hour closure of CN filling stations? Besides, do you have any calculation about how much gas the government could save by rationing gas?
Farhan Noor: If we shut down for four hours every day…if we count the number of CNG pumps in the country at 500, our sales would be cut by Tk 5 crore daily. If sales decrease, our commission will also decrease. This is a loss for our business. And from Petrobangla we have been informed that at present peak hours (peak demand time) the country requires 1,160 million cubic feet of gas for electricity. Which Petrobangla is not able to supply now. Petrobangla says that gas rationing will save only 72 million cubic feet of gas in four hours. Besides, LNG imports will increase in the next two and a half or three months. Petrobangla has also told us that rationing will go then.
Business Insider Bangladesh: You have discussed with Petrobangla more than once about gas rationing. In these discussions, have you made any proposal to close the CNG station?
Farhan Noor: Look, Bangabandhu (Sheikh Mujibur Rahman ) bought 5 gas fields at that time to ensure energy security. It was his wise decision. That is why Bangladesh is still using its own energy resources and those are developing. We have asked Petrobangla to intensify gas exploration in the country.
It will not be possible to ensure fuel security by importing anything. We know that there are gas reservoirs in several fields beneath our ground. This gas must be extracted. Oil and gas exploration activities in the sea also need to be intensified. The sooner the search is done, the sooner we can ensure fuel security.
Business Insider Bangladesh: Thank you for your time.
Farhan Noor: Thank you, too.