EC asks Finance Ministry for additional Tk1089cr to hold over 4,000 elections by December
Asif Showkat Kallol || BusinessInsider
Published: 09:36, 18 September 2021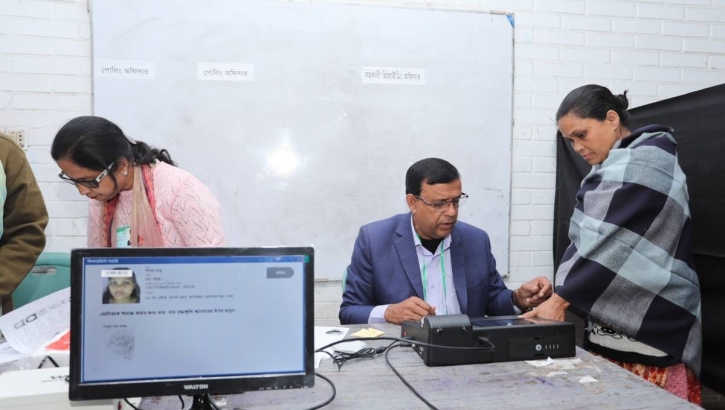 Representational Image. UNB File Photo.
The Election Commission (EC) has sought additional Tk 1089.17 crore to conduct 4,471 different elections across the country in the next three months until December, an official of the Finance Ministry said.
The government, however, had allocated Tk 414.47 crore in the national budget of the current fiscal year to conduct elections to Narayanganj City Corporation, Sylhet-3 and Cumilla-7 bi-polls and some Union Parishad and Upazilla Parishad elections, respectively.
Election Commission Secretary Md Humayun Kabir sent a letter recently to Senior Finance Secretary Abdur Rouf Talukder, soliciting the additional fund to conduct near-future elections.
The EC Secretary said that 4,471 elections could not be held due to Covid-19 pandemic across the country.
More funds were required to train officials and run commercials on various media outlets to lure people to the franchising centres, Kabir said in the letter.
"It is possible to allocate the additional funds to the Election Commission for conducting the ensuing elections in the next three months," said the Finance Ministry official.
He said the proposal lacked budget breakdowns for those specific elections.
The EC memo dismisses any third wave of Covid-19 infection in the country. "It is hoped that the third wave of Covid-19 is unlikely in our country. Therefore, we can proceed with those elections.
Meanwhile, recently the EC said it wants to complete the elections to all the Union Parishads gradually by next November.
These elections can be held in four stages. The EC plans to announce the election schedules later this month or early October.
SSC and HSC examinations and coronavirus infection conditions will be taken into account before holding the polls, officials said.
Narayanganj City Corporation elections could be held before expiring of its term by February, EC said.
The EC wants to vote in more than 3,000 UPs by November, mainly for two reasons. The first reason is the SSC and HSC examinations will take place during mid-November through December.
Setting up of polling booths for Union Parishad elections in the educational institutions and appointment of teachers as polling officers needed to be worked out, EC officials said.
The second reason is that the commission will organise the district council elections after the union council elections. The names of the winners will be gazetted after the end of the Union Parishad polls in November. The voter list of the district council will be made with those people's representatives. Based on that voter list, there are plans to hold district council elections by next January. The last elections to 61 district councils were held on 28 December in 2016.
The Business Insider Bangladesh learned that the time intervals and number of steps of the polls are being cut as the elections have been stalled for a long time due to the coronavirus infection.