BNP policymakers sit to work out plan ahead of JS polls
BI Report || BusinessInsider
Published: 19:32, 14 September 2021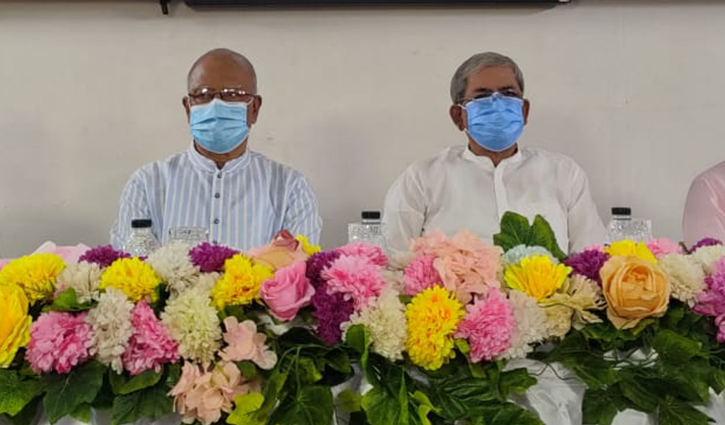 BNP top policymakers have held a closed-door meeting to strengthen their organisational activities and work out their next course of action plan ahead of the 12th parliamentary elections. Photo: Business Insider Bangladesh
BNP top policymakers have held a closed-door meeting to strengthen their organisational activities and work out their next course of action plan ahead of the 12th parliamentary elections.
The meeting began at the party Chairperson Khaleda Zia's Gulshan office around 4pm on Tuesday with the party's acting Chairman Tarique Rahman, who joined the meeting from London virtually, in the chair.
"It is a closed-door meeting with the party's vice-chairmen and advisory council members as part of our planned series of meetings with central leaders to work out the next course of action ahead of the next general elections," BNP Secretary General Mirza Fakhrul Islam Alamgir told reporters before the meeting.
BNP national standing committee members are attending the meeting to take opinions of the party's vice chairmen and the chairperson's advisers about strengthening their organisational capacity and work out plans for the next national elections and an anti-government movement, Fakhrul added.
Later, the policymakers will also hold a meeting with the party's senior joint secretaries general, secretaries general, organising secretaries and assistant organising secretaries on Wednesday and others with the leaders of different associate bodies on Thursday.
The BNP formed a 502-member national executive committee, including 35 vice chairmen, through its sixth national council on March 19, 2016.
There are 74 members in the advisory council.