Acme Pesticides gets BSEC nod to go public
BI Report || BusinessInsider
Published: 18:57, 19 July 2021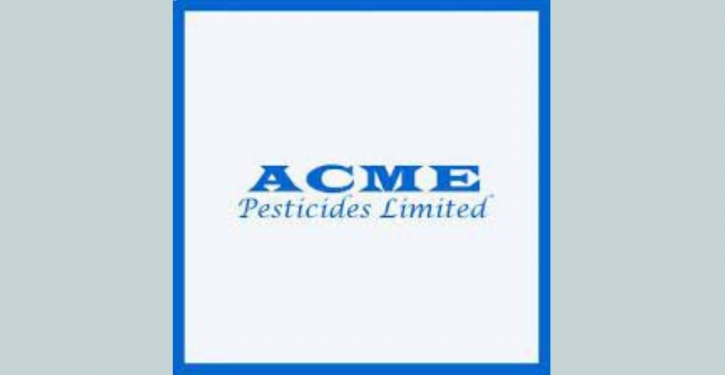 Acme Pesticides logo
Bangladesh Securities and Exchange Commission (BSEC) has approved the initial public offering (IPO) of Acme Pesticides to raise money from the stock market.
The commission approved the IPO of Acme Pesticides on Monday, which will raise Tk 30 crore and the offer value is Tk 10, according to a statement of the regulator.
The raised money will be spent on construction of factory buildings, installation of electrical equipment, purchase of new machinery and equipment, repayment of bank loans, and bearing IPO costs, it said.
The company's net asset value per share stood at Tk 16.84 as per its audited financial statement ended on September 30, 2020. Its earnings per share (EPS) for the first quarter was Tk0.48.
As per securities rules, Acme Pesticides will not be able to issue bonus shares for the next four years after the commencement of share trading.
Shahjalal Equity Management is acting as the issue manager.