Stocks finish week with modest rally
BI Report || BusinessInsider
Published: 19:45, 10 June 2021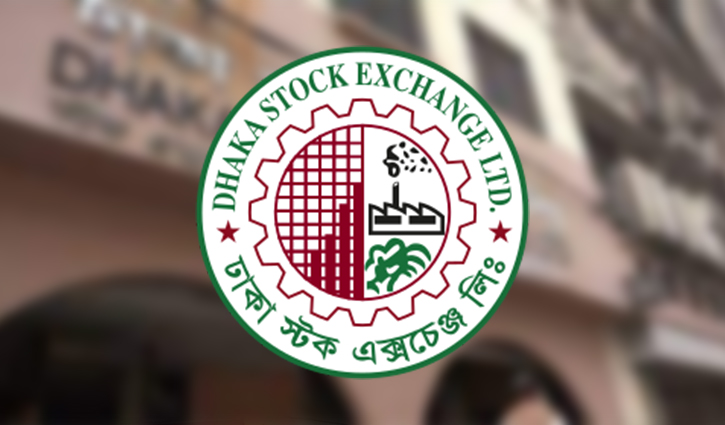 Dhaka Stock Exchange logo
Stocks witnessed a moderate rally in a volatile trade on Thursday, the final session of the week.
After starting in the green, the benchmark DSEX index continued to gain steadily until the last session when it lost most of the gains due to the profit-booking before closing marginally up.
The trading range for the day spanned 1, 13 points, from 6,055 shortly after the open to a peak of 6,113 just around one and a half hours before the close. It closed at 6,066 with a slight rise of 11 points or 0.19 percent, extending the gaining streak for the third consecutive session.
Among the other two indices, the Shariah Index gained 3 points or 0.24 percent to 1,299 and the blue-chip DSE-30 index was marginally up 2 points or 0.11 percent to 2,205.
The participation in trading declined slightly but still maintained higher turnover due to the positive development centering on the new budget. The volume of trade by value stood at over Tk 2,669 crore, a marginal fall of more than 1 percent over the previous session. The general insurance sector dominated the turnover chart covering 15.72 percent of the total turnover.
Low-cap sectors performed well led by ceramics rising more than 5 percent driven by RAK Ceramics.
The textile sector moved up over 3 percent, led by Zaheen Spinning hitting the upper limit circuit breaker despite its negative earnings during January-March 2021. Of the 56 textile companies, 48 rose, 7 declined and one remained unchanged. Four of the 10 top gainers came from the sector.
Life insurers, mutual fund, telecom, and IT sectors rallied more than 1 percent each.
General insurers that remained hot over the last few sessions lost more than 3 percent, pulling down by profit-booking selling off. Among major sectors, banks, NBFI, and engineering closed in the red.
Beximco was the most traded company DSE with shares worth Tk 229 crore traded, making up more than 8 percent of the total turnover.
Other top traded companies included LankaBangla Finance, Pioneer Insurance, Fortune Shoes, National Polymer, National Feed, Dragon Sweater and Spinning Mills, Sandhani Life Insurance, Ring Shine and Alif Industries Limited.