Asian markets drop as rate-hope rally loses steam
BI Desk || BusinessInsider
Published: 23:21, 16 November 2023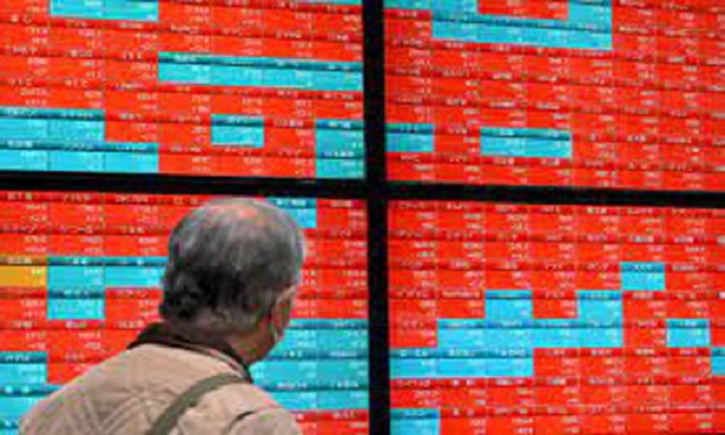 Photo: Collected
Asian markets fell Thursday as investors took a breather and cashed in on a recent rally, though analysts said the outlook was bright, even as data pointed to a soft landing for the world's top economy.
Figures released Tuesday showing a slower-than-expected rise in the US October consumer price index lit a fire under global equities as it cemented traders' views that the Federal Reserve will no longer need to hike interest rates and even fuelled talk of cuts next year.
Hopes for a further slowing in inflation were boosted the next day by figures showing producer prices had also come in below forecasts, report BSS/AFP.
However, a slightly above-estimate print on retail sales growth tempered the mood, even as it marked a sharp drop from the previous month.
The readings allowed dealers to step back and take a pause from their recent buying, leaving Wall Street's three main indexes only slightly higher, and pushing Asian stocks lower on Thursday.
Hong Kong, which had jumped almost four percent the day before, led losses, while Tokyo, Shanghai, Seoul, Sydney, Singapore, Taipei, Wellington and Jakarta were also in the red.
Still, observers said the pullback was not unusual and remained upbeat heading into the new year.
"The soft producer price index reading has the potential to magnify the message conveyed by the consumer price index report," said Stephen Innes at SPI Asset Management, adding that some "overly optimistic" traders could take the readings as disinflation might be in the pipeline.
"The retail sales report and the PPI figures were highly accommodating to a Goldilocks interpretation, although after Tuesday's fireworks, it may already be in the price," he said referring to data that is neither too strong nor too weak.
And TradeStation's David Russell said there is a growing belief that the Fed has managed to thread the needle in bringing inflation down while also keeping the economy humming and avoiding a sharp slowdown.
"Price growth is moderating, but with strong demand on the sidelines. The soft landing is taking shape," he said.
US President Joe Biden said much-anticipated talks with his Chinese counterpart Xi Jinping were the "most constructive and productive" of their relationship, as the two try to find some common ground after years of tensions.
"We've made some important progress, I believe," he told reporters.
The meeting in California ahead of the APEC summit saw the two reach agreements on various issues including high-level military communications and artificial intelligence.
Long-running tensions between the two global superpowers have weighed heavily on markets, with investors concerned about the impact on trade and geopolitics.
"I think it goes a long way (towards) removing one of the worries that investors had," Olivier d'Assier, of Axioma, told Bloomberg News.
"The relationship has been going downhill since last year. So we are clearly seeing a bottom. We weren't expecting much out of this meeting. They both extended an olive branch.
"And they're talking, which is best, which is more than what we had maybe a few months ago. So I think the market will take that as a check mark of this. Less geopolitical risk on the table."