Price of eggs witnesses fall for govt steps
BI Desk || BusinessInsider
Published: 00:19, 15 November 2023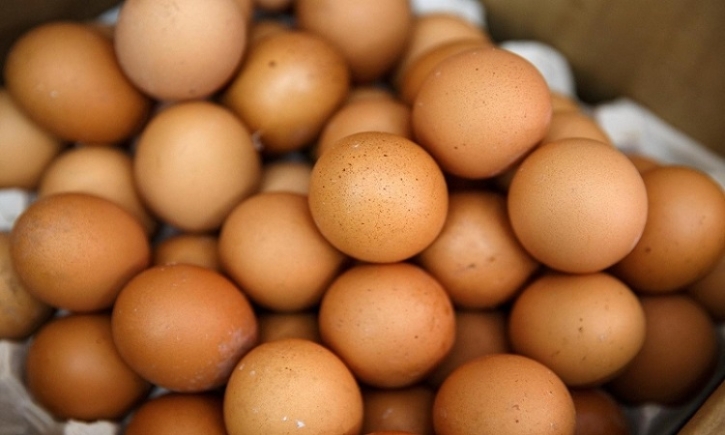 Representational photo
The kitchen markets across the country has started to witness a notable impact following the government's steps for allowing import of eggs to reduce the price of such essential item.
The government over the last one and a half months gave permission for importing some 25 crore pieces of eggs, but some 62,000 pieces of eggs have so far been imported.
The eggs which were sold at Tk 15 per piece earlier are now being sold at Tk 10 per piece much to the comfort of the common people, reports BSS.
According to the latest data of the state-run Trading Corporation of Bangladesh (TCB), a dozen of eggs were seen sold at Tk 120 which means Tk 10 per piece. Such reduced price was also seen at the kitchen markets in the capital's Karwan Bazar, Hatirpool and Shewrapara.
Senior Secretary of the Ministry of Commerce Tapan Kanti Ghosh said, "Our main goal is not to import eggs, rather to reduce the price of eggs and we've become successful in this regard.
Eggs are being sold in the kitchen markets much lower than the government fixed prices."
Earlier on September 14, the government has fixed the maximum price of each egg at Tk 12 while the Ministry of Commerce started giving permission for allowing import of eggs on September 17.
Tapan said the price of eggs started to fall following the import of eggs.
"But, we're cautious so that no company or enterprise could manipulate with the price of eggs. The Bangladesh Competition Commission is working in this regard."
He also said that the import of eggs would continue in order to keep the price of eggs under control.
The Senior Commerce Secretary said that the government has taken all necessary steps to keep stable the prices of essentials like eggs, potatoes, edible oil and onion alongside ensuring the sufficient supply of these commodities.