Govt fixes prices of potato at Tk35-Tk36 per kg, egg Tk12 per piece
BI Report || BusinessInsider
Published: 14:58, 14 September 2023 Update: 15:31, 14 September 2023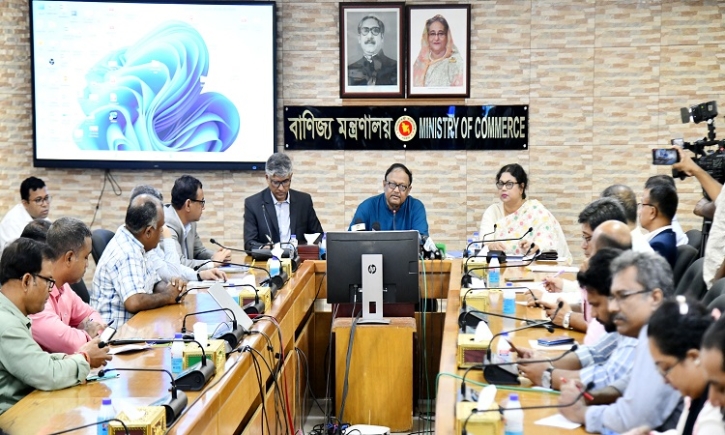 Photo: Courtesy
The government has fixed the prices of potatoes, onions and eggs amid the exorbitant price hike of these daily necessary commodities in the local market.
From now on, per kilogram of potato will be sold at Tk 35 to Tk 36, per piece of egg at Tk 12 and packaged and unpackaged soybean oil at Tk 169 and Tk 149 respectively.
Besides, the government has reduced the price of palm oil by Tk 5 per litre and from now on, palm oil will be sold at Tk 124 per litre.
Commerce Minister Tipu Munshi announced the new prices during a press conference held at his ministry office on Thursday.
The officials of the Directorate of National Consumer Rights Protection, Ministry of Agriculture and Livestock and district and upazila administration will remain vigilant on the field to oversee whether the new price rates are being followed across the country, he said.
The government official will take action against the rate violators as per the existing related law, warned the commerce minister.
"We fixed the prices of these products taking production cost of producers and profit of wholesalers and retailers into consideration," he said adding that no one will incur loss following the new price rates.
Action will be taken if anyone makes stock of products with the intention of making extra profit, the minister sounded the note of caution.
About the egg price, he said the government will allow egg import if the newly fixed price is ignored in the market.
"We will allow the import of eggs in a limited quantity at first. If the price is not under control in the market we will allow its import at a large scale," he said.
Responding to a query, he said the Directorate of National Consumer Rights Protection will begin its drive from tomorrow to make the efforts a success.