Asian stocks higher after Wall St rebounds from bank jitters
AP/UNB || BusinessInsider
Published: 14:55, 15 March 2023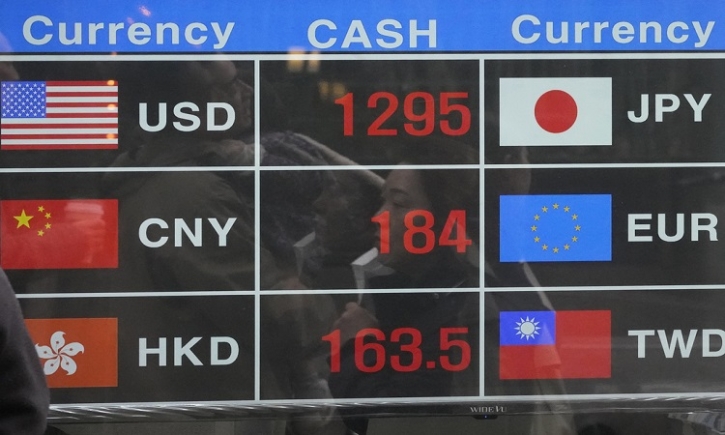 Photo: Collected
Asian stock markets rebounded Wednesday after Wall Street stabilized following declines for bank stocks and U.S. inflation eased but stayed high.
Shanghai, Tokyo, Hong Kong and Sydney advanced. Oil prices rose more than $1 per barrel, recovering some of the previous day's losses.
Wall Street's benchmark S&P 500 index rose Tuesday as bank stocks recovered some of their losses caused by worries customers might pull out deposits following the collapse of two US lenders.
Stocks rose despite data showing prices rose 6% over a year ago in February, decelerating from the previous month's 6.4 percent but above the Federal Reserve's 2 percent target.
"The anchoring of less hawkish expectations provided some catalyst for risk sentiments to recover," said Yeap Jun Rong of IG in a report. "There were also no new negative headlines of another bank or funds in trouble, which allows investors' sentiments to settle down."
Investors had worried the Fed might respond to enduring upward pressure on prices by speeding up the pace of interest rate increases to dampen economic activity and inflation.
But those jitters were overshadowed by anxiety about the US financial system following the collapse of Silicon Valley Bank on Friday and Signature Bank on Sunday.
President Joe Biden and regulators tried to assure the public risks were contained and deposits in other banks were safe.
Tuesday's data showed core inflation, with volatile energy and food prices stripped out to show a clearer trend, was 0.5 percent in February over the previous month, edging up from January's 0.4 percent gain. The Fed pays close attention to core inflation in making monetary policy.
The Fed faces a dilemma over how to respond when banks already are under strain after the fastest pace of rate hikes in a decade knocked down prices of their assets.
The Shanghai Composite Index rose 0.7 percent to 3,267.15 after Chinese economic activity improved in January and February but less than expected after anti-virus controls ended.
Retail sales rose 3.5 percent over a year earlier, rebounding from December's 1 percent contraction. Factory output rose 2.4 percent, up from 1.3 percent .
The Nikkei 225 in Tokyo advanced 0.1 percent to 27,258.01 after major Japanese companies announced they had agreed with unions to the biggest wage increases in almost two decades.
Low wages are seen as a major drag on economic growth in Japan, but fewer than one in five Japanese workers belong to unions.
The Hang Seng in Hong Kong jumped 1.3 percent to 19,490.35 and the Kospi in Seoul surged 1.5 percent to 2,384.38.
India's Sensex opened up 0.2 percent at 58,297.50. New Zealand and Southeast Asian markets advanced.
Traders rushed Monday to place bets that the Fed could keep rates steady at its next meeting, instead of accelerating to a hike of 0.50 percentage points, double last month's margin, according to data from CME Group.
On Wall Street, the S&P 500 rose 1.7 percent to 3,920.56, reversing from a three-day string of declines.
The Dow Jones Industrial Average rose 1.1 percent to 32,155.40. The Nasdaq added 2.1 percent to 11,428.15.
First Republic Bank jumped 27 percent after plunging 67.5 percent over the prior three days. KeyCorp gained 6.9 percent Zions Bancorp. rose 4.5 percent and Charles Schwab climbed 9.2 percent .
The yield on a two-year Treasury, or the difference between the market price and the payout at maturity, climbed back to 4.21 percent from 4.02 percent late Monday, another huge move.
The yield on the 10-year Treasury jumped to 3.66 percent from 3.55 percent .
In energy markets, benchmark US crude rose $1.08 to $72.41 per barrel in electronic trading on the New York Mercantile Exchange.
The contract plunged $3.47 on Tuesday to $71.33. Brent crude, the price basis for international oil trading, advanced $1.09 to $78.54 per barrel in London. It lost $3.32 the previous day to $77.45.
The dollar declined to 134.09 yen from Tuesday's 134.19 yen. The euro rose to $1.0754 from $1.0741.