Avoid excessive buying to keep market stable: Commerce minister
Published: 21:40, 14 March 2023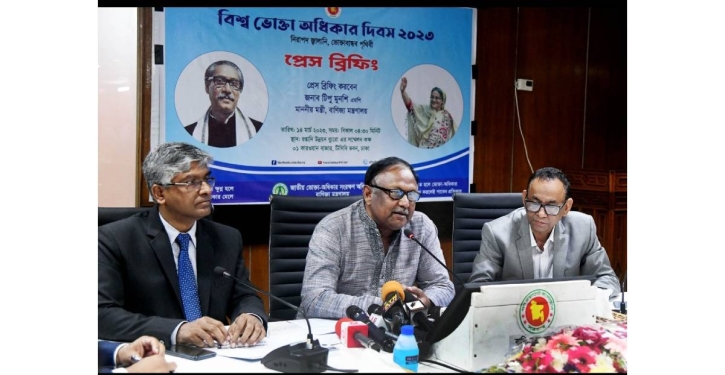 Photo: Collected
Commerce Minister Tipu Munshi has suggested people not buy excessive amounts during Ramadan for the sake of keeping the commodity market stable.
The minister said there is enough stock of essential goods to meet the demand during the holy month of Ramadan, so people should not worry and buy more goods, which will disrupt supply lines.
The commerce minister said this while addressing a press briefing in the conference room of the Export Promotion Bureau (EPB) on Tuesday evening. The Directorate of National Consumer Rights Protection (DNCRP) organised the press conference on the occasion of World Consumer Rights Day-2023 on Wednesday (March 15).
The commerce minister said that strict legal action will be taken against the culprits if illegal stockpiling is attempted to artificially create a shortage of any product.
Already, surveillance and monitoring have been strengthened in the market and the minister sought the media's responsible role to maintain market monitoring.
"Protecting consumer rights will be easier if we work together. The government is trying hard to keep the prices of the country's essential commodities at a reasonable level," Munshi said.
Tapan Kanti Ghosh, Senior Secretary of the Commerce Ministry, DG of DNCRP AHM Shafiquzzaman, and Additional Secretary (Export) of Abdur Rahim, among others, were present at the press conference.
Tipu Munshi will be present as the chief guest in the event organised by the Commerce Ministry and DNCRP on the occasion of the celebration of "World Consumer Rights Day-2023" at the Bangabandhu International Conference Center on Wednesday.