Indian tycoon Adani hit by more losses, calls for probe
AP/UNB || BusinessInsider
Published: 14:37, 3 February 2023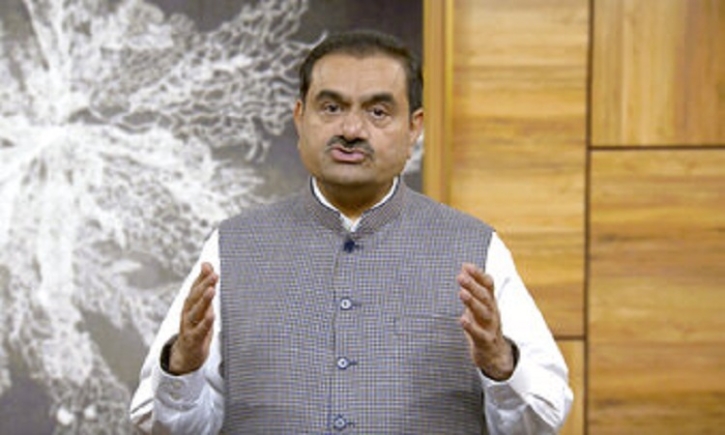 Photo: Collected
Losses for the troubled Adani Group, India's second-largest conglomerate, deepened on Friday as shares in its flagship company tumbled another 25 percent, extending over a week of declines that have wiped out tens of billions of dollars in market value.
The debacle, which led Adani Enterprises, the group's flagship company, to cancel a share offering meant to raise $2.5 billion, has drawn calls for regulators to investigate after a US short-selling firm, Hindenburg Research, issued a report claiming the group engages in market manipulation and other fraudulent practices.
Adani denies the allegations.
Opposition lawmakers blocked Parliament proceedings for a second day Friday, chanting slogans and demanding a probe into the business dealings of coal tycoon Gautam Adani, who is said to enjoy close ties with Prime Minister Narendra Modi.
The government has remained silent. A Finance Ministry spokesperson told The Associated Press there were no plans for any comment.
Amit Malviya, the governing Bharatiya Janata Party's information and technology chief, said in a television interview that the opposition was using Adani's crisis to target the Modi government and that "regulators are looking into" what happened.
India's market regulator, the Securities and Exchange Board of India, also has not commented. The Economic Times newspaper reported, citing unnamed sources, that the agency had asked stock exchanges to check for any unusual activity in Adani stocks.
Shares in Adani Enterprises fell as much as 30 percent to 1,017 rupees ($12) Friday before recovering to trade about 15 percent lower.
The company's share price has plunged by about 66 percent since Hindenburg released its report last week, when it stood at 3,436 rupees ($41).
Stock in six other Adani-listed companies was down 5 percent to 10 percent on Friday.
Adani, who made a vast fortune mining coal and trading before expanding into construction, power generation, manufacturing and media, was Asia's richest man and the world's third wealthiest before the troubles began with Hindenburg's report.
By Friday, his net worth had halved to $61 billion, according to Bloomberg's Billionaire Index, where he dropped to the 21st spot worldwide.
He has said little publicly since the troubles began, though in a video address after Adani Enterprises cancelled its already fully subscribed share offering he promised to repay investors. The company has said it is reviewing its fundraising plans.
Hindenburg's report said it was betting against seven publicly listed Adani companies, judging them to have an "85 percent downside, purely on a fundamental basis owing to sky-high valuations."
Other allegations in the report included concerns over debt, use of offshore shell companies to artificially raise share prices and past investigations into fraud.
Adani's speedy, debt-led expansion in recent years caused his net worth to shoot up nearly 2,000%. Even before last week, critics said his ascent was aided by his apparent close ties to Modi and his government.
Analysts say he has been successful at aligning his priorities with that of the government by investing in key sectors, but point out that he also has major infrastructure projects in states that are ruled by opposition parties