Minister discusses with traders about supplies of essentials during Ramadan
BI Report || BusinessInsider
Published: 16:58, 4 December 2022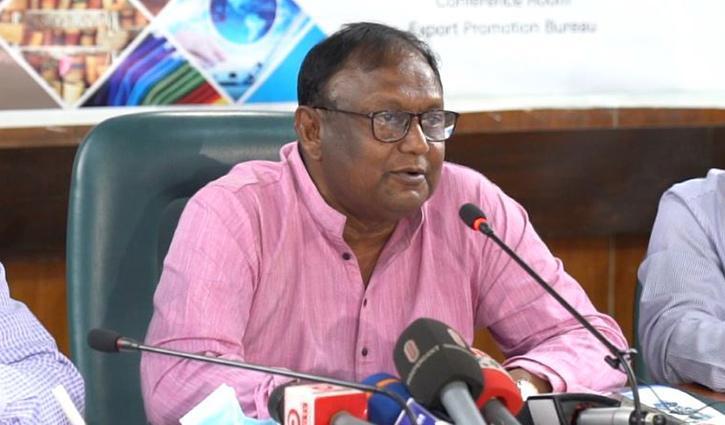 Commerce Minister Tipu Munshi. Photo: File
Commerce Minister Tipu Munshi said on Sunday that efforts are underway to keep the prices and supplies of daily commodities normal during the month of Ramadan.
He said this after a meeting of the "Trade Support Advisory Committee" on all matters related to import-export trade in the conference room of the Ministry of Commerce at the Secretariat.
Referring to a coordination committee that will be formed soon, he said the committee will hold a meeting every three months to review prices of essentials.
"Many issues were discussed in today's meeting. Traders in particular said they were having trouble opening LCs."
He said the commerce secretary has noted all the problems cited by the traders.
"I will identify the problems and send those to our officials. I will write them a letter if necessary," he added.
He said, another issue that has come up in the discussion is the supply situation during the Holy month of Ramadan that will start next March. He said he will look into other matters including opening of LCs so that there is no problem importing essential products.
Munshi said, "We are being careful about these things. Soon, we will sit with the influential businessmen. In any situation during the month of Ramadan, there should be careful surveillance so that the common consumers do not get into trouble."
He told a reporter that everything cannot be changed overnight today in view of the month of Ramadan. You know everything about today's situation, everything has got global and the prices of products in the international market (have their own dynamics)."
He said despite disruption in opening of LCs, he would make sure that there should be sufficient quantities of goods during Ramadan at reasonable prices.
Munshi said Bangladesh Bank has also taken into consideration the issue of steady supply of daily commodities during Ramadan.