DSE sees second-lowest turnover this year
BI Report || BusinessInsider
Published: 19:09, 24 November 2022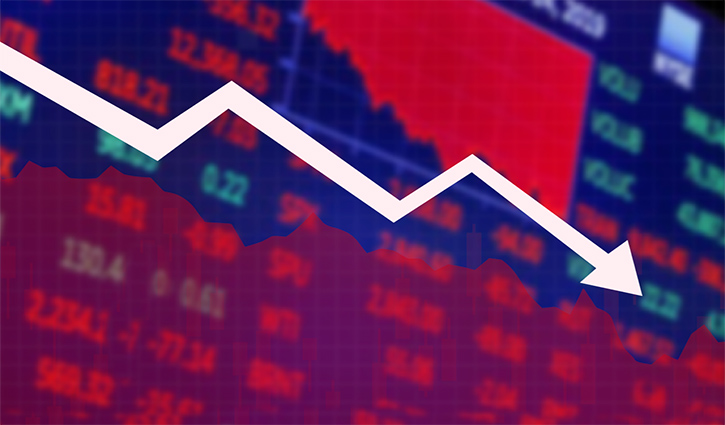 Photo: Representational
The Dhaka Stock Exchange (DSE) on Thursday saw a meagre turnover of Tk 323.80 crore, which was Tk 216.88 crore less than the previous working day.
This turnover is the second-lowest transaction this year. On July 19, the turnover was Tk 319.35 crore.
At the end of the session on Thursday, the last working day of the week, DSE's key index DSEX increased by 7 points or 0.11 percent to settle the day at 6,215.
The share and unit prices of most of the companies remained unchanged on the day.
The situation of poor turnover did not change even after the regulatory agency BSEC cancelled the pre-opening session from Thursday, assessing that panic is being created by placing shares at low prices in the pre-opening session 5 minutes before the start of trading. Despite preventing the fall of the index, the transaction fell to the bottom.
Among other indices, the shariah-based DSES rose by 4 points or 0.33 percent and the blue-chip DS30 was up by 6 points or 0.29 percent.
Shares of the 300 companies traded on the day, of which 46 firms gained, 28 issues lost and 226 companies remained unchanged.
The pharmaceuticals and chemicals sector rose to the top position in terms of transactions. The total turnover in this sector was Tk 61.9 crore, which is 21.53 percent of the total turnover.
The IT sector was at the second position with Tk 41.4 crore turnover, followed by the life insurance sector at Tk 34.9 crore.
Shares of Genex Infosys were the most-traded by value on the DSE as its shares worth Tk 24.71 crore were traded on the day.
Chartered Life Insurance, which was the second most-traded stock, had a turnover of Tk 21.57 crore followed by Sea Pearl, Orion Pharma, Padma Life Insurance, Advent Pharma, Navana Pharmaceuticals, Intraco, Pragati Life Insurance and Summit Alliance Port.
Meanwhile, the overall index CASPI of the Chittagong Stock Exchange (CSE) decreased 1 point to 18,339 and securities worth Tk 13.22 crore were traded on the day.