Dhaka stocks rebound after two sessions
BI Report || BusinessInsider
Published: 19:41, 22 November 2022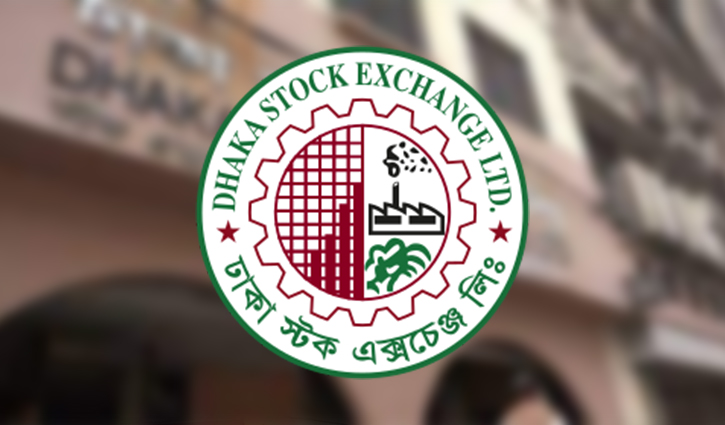 DSE logo
After falling for two consecutive working days, the stock market of the country returned to rise on Tuesday.
On this day, the turnover in terms of money along with all the indices of Dhaka Stock Exchange (DSE) increased.
However, even this did not bring much relief among the investors. Because there was no speed or balance in the market transactions.
Out of 390 companies, 11 issues' transactions were suspended due to record date. Of the remaining companies, about three hundred had no customers.
There were 66 companies where no shares were exchanged and 229 transactions that changed hands at the floor price were negligible. These 295 companies have transacted only Tk 14.5 crore.
During the first two hours of the trading session on the day, the DSEX rose 25 points to reach 6,216. The blue-chip index DS30 also surged 7 points to 2,184.
Market insiders said the gloomy macroeconomic outlook and the poor financial performance of the listed companies have weakened investors' confidence on the trading floor.
A handful of stocks were active on the trading floor in the last few weeks while the majority of the stocks were stuck at the floor due to a lack of potential buyers.
At the end of the day, DSE's key index DSEX increased by 39 points or 0.63 percent to settle the day at 6,230.
Among other indices, the shariah-based DSES rose by 12 points or 0.93 percent and the blue-chip DS-30 was up by 12 points or 0.58 percent.
The DSE had a turnover of Tk 428.68 crore, which is Tk 76.78 crore more than the previous working day.
Shares of the 313 companies traded on the day, of which 78 firms gained, 6 issues lost and 229 companies remained unchanged.
The IT sector rose to the top position in terms of transactions. The total turnover in this sector was Tk 68.7 crore, which is 19.34 percent of the total turnover.
The life insurance sector was at the second position with Tk 59.72 crore turnover, followed by pharmaceuticals and chemicals sector at Tk 54 crore.
Shares of Genex Infosys were the most-traded by value on the DSE as its shares worth Tk 38.12 crore were traded on the day.
Orion Pharma, which was the second most-traded stock, had a turnover of Tk 19.82 crore followed by Padma Life Insurance,BSC, Navana Pharmaceuticals, Sea Pearl, Eastern Housing, Summit Alliance Port, Pragati Life Insurance and Intraco.
Meanwhile, the overall index CASPI of the Chittagong Stock Exchange (CSE) increased over 34 points to 18,416 and securities worth Tk 7.03 crore were traded on the day.