BSEC to sue Nurani Dying admins for cheating investors
BI Report || BusinessInsider
Published: 20:34, 28 September 2022 Update: 15:09, 29 September 2022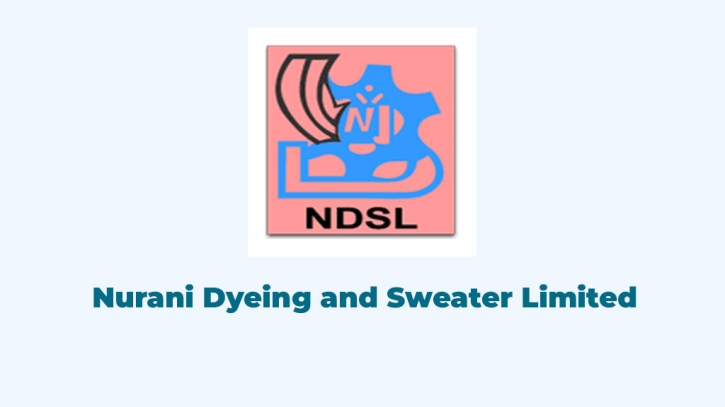 Nurani Dyeing and Sweater Limited logo.
The Bangladesh Securities and Exchange Commission (BSEC) has decided to file an enforcement action and criminal case against Nurani Dyeing and Sweater Limited administration for providing false information about financials and misappropriation of IPO funds.
A press release informed that this decision was taken in the regular commission meeting of BSEC on Wednesday.
The investigation report of Dhaka Stock Exchange (DSE) and later the report of the investigation committee of BSEC found evidence against the company of cheating investors in various ways and falsifying financial reports.
According to the BSEC circular, Nurani Dyeing's audited financial reports of 2016 and 2017, and published prospectus mentioned Tk 57.20 crore and Tk 42.95 crore as loans given by AB Bank respectively.
But according to the bank accounts collected by the Inspectorate and Investigation Committee of DSE, the liability was Tk 168.96 crore in 2018, Tk 192.68 crore in 2019 and Tk 216.41 crore in 2020.
It has been shown that the company's financial report for the year 2016-2020 concealed its true financial condition.
On the other hand, misappropriation of Tk 41.14 crore out of Tk 43 crore raised through IPO, 3 issue manager firms concealed true status through due diligence certificates, misled investors with auditor clean report in 2017 during IPO and auditor cheated with investors by providing clean report in 2019 and 2020 despite fraud.
Besides, the entrepreneurs/directors of the company pledged their retained 30.93 percent shares with Jamuna Bank Capital Management by taking margin loans, which defaulted on the margin loans taken against the collateral.