What waits for energy stocks after record price hike
Sanjay Adhikari || BusinessInsider
Published: 21:41, 6 August 2022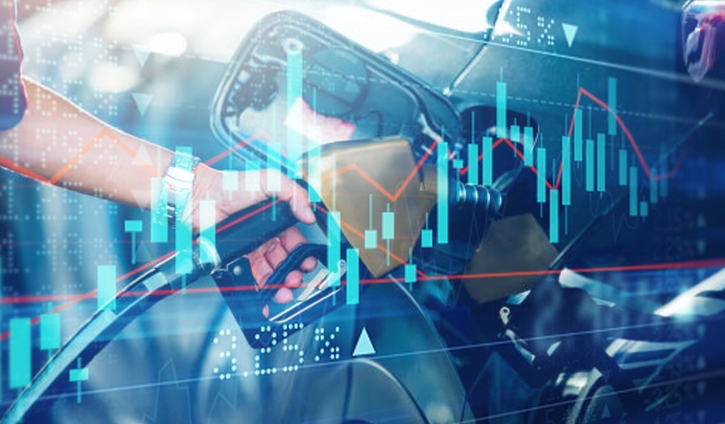 Representational collected image
Shareholders of listed companies in the fuel and power sector are bracing for a shocking session on Sunday, wondering about the impact of the government's latest record hike in fuel prices.
The huge hike is already causing panic among common people with havoc witnessed at several fuel pumps Saturday. And market insiders think the negative impact of this development will for sure spill over to the capital market.
In this regard, the capital market analyst Professor Mohammad Helal told Business Insider Bangladesh that the increase in the price of fuel oil will affect all areas of public life and the overall capital market will not be left out.
"Shares of the fuel and power sector may see the impact a little more. Because, the interests of investors are directly related to the profit and loss of those listed companies," he added.
On Friday night, the government hiked the prices of fuel at the retail level to adjust it to the international market.
With this, the price of per litre diesel within 40km of the depot has been fixed at Tk 114, octane at Tk 135, and petrol at Tk 130.
The new prices came into effect from the start of Saturday, the Ministry of Power Energy and Mineral Resources said in a notification.
In such a situation, market insiders believe that the rise in fuel oil prices will further plunge the companies listed in this sector.
After weeks of crushing market movement following the Eid holidays, some relief returned last week among investors, said Abdul Hamid, an investor.
This increase in fuel prices may put the market back in negative territory, he feared.
"In particular, the risk of a negative impact on the shares of companies in the fuel and power sector is high. The condition of this sector is already not good, now it may turn worse," he added.
Earlier, on July 18, share prices of all listed fuel and power companies in the capital market fell after the government announced regional load shedding to save energy.
The number of companies listed in the fuel and power sector is 23.
On that day, most of the company's shares fell by close to the maximum limit of a one-day price loss or two percent.
Even last Thursday, the share price of most of the companies in this sector fell on the rising day of the capital market. Of the 23 listed companies that day, 17 companies or 74 percent fell in price.