Banks' exposure limit in stock market now to be calculated at purchase price
BI Report || BusinessInsider
Published: 19:54, 4 August 2022 Update: 20:39, 4 August 2022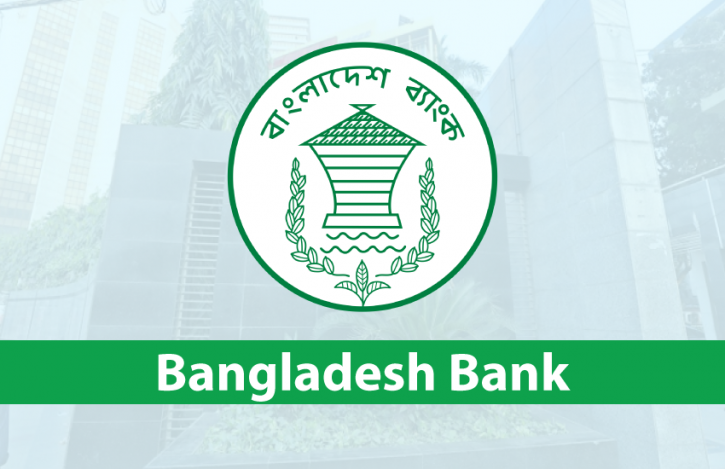 Bangladesh Bank logo
The investment limit of banks in the capital market will now be calculated at the purchase price instead of the market price.
The Bangladesh Bank (BB) in a circular, issued on Thursday, said the purchasing price of shares of other companies, mutual funds, debentures and corporate bonds will be considered during the counting of the highest exposure limit of banks.
This decision is expected to bring benefits to the capital market.
Earlier on August 2, the Financial Institutions Department of the Ministry of Finance through a letter urged the central bank governor to allow the cost price of share purchase as their exposure limit instead of the market price.
The central bank took this decision within two days of the finance ministry giving consent in this regard, which will be effective immediately.
According to the instructions of the Bangladesh Bank, the price purchased by the concerned bank shall be considered as the market price in determining the upper limit of investment in the capital market in calculating the holding of shares by any other bank or company.
Furthermore, the directive said, in consultation with the government, it has been decided that the shares of corporate bonds, debentures, mutual funds and other capital market instruments related to determining the upper limit of shareholding by any bank-company on solo and consular basis as mentioned in the said circular letter should be considered as purchase price instead of calculating the market value.
As a result of this directive, the long-standing demands of merchant banks, the capital market regulatory body, and capital market stakeholders have been fulfilled.
Since 2010, BSEC has been informing Bangladesh Bank about this demand.
Market analysts said that banks cannot invest in the long term as the investment limit is calculated at the market price.
This is because if the investment limit is calculated on the basis of the market price, the banks are forced to sell it if the share price increases.
However, if the share price decreases after purchase, it is calculated at the purchase price.
At present, banks' exposure limit in the stock market is calculated on the market price instead of the cost price. As a result, if the stock market index or share price increases, the exposure limit of the bank is exceeded.
So, banks are forced to sell shares to stay within this limit. As a result, the index fell due to selling pressure in the bullish stock market.
Banks are major institutional investors in the bourses of Dhaka and Chattogram, their selling pressure hinders the market rallies every now and then.
Banks can invest in listed securities up to 25 percent of their equity on a solo basis and 50 percent on a consolidated basis, according to the Bank Companies Act.