Dhaka stocks end FY22 with four-day rally
BI Report || BusinessInsider
Published: 21:02, 30 June 2022 Update: 21:03, 30 June 2022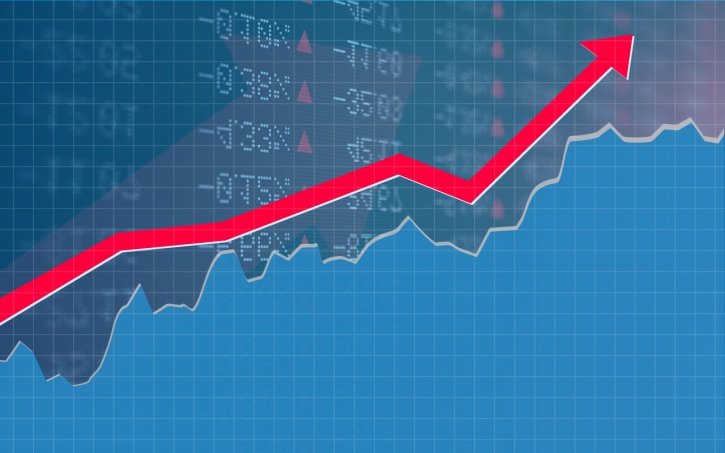 Collected graphics
Trading in the country's capital market ended on Thursday, the last working day of the 2021-22 financial year, with the rise of the index.
As the share prices of banks, insurances and financial institutions rose, the main stock market Dhaka Stock Exchange (DSE) index advanced by 26 points and the Chittagong Stock Exchange's (CSE) prime index by 37 points.
Along with the index, the share price of most companies and turnover also increased on the last day of the financial year.
With this, after a fall on Sunday, the capital market remains in positive territory for four consecutive days.
Of the 33 banks listed in the capital market, shares of 20 companies gained, three lost, seven remained unchanged, and three not traded.
Of the 23 companies in the financial sector, 13 rose, three declined and seven remained unchanged. Of the 54 companies in the insurance sector, 34 rose, 17 declined and three remained unchanged.
Along with these three sectors, the prices of shares of large capital companies have also gone up.
DSEX, the benchmark index of the Dhaka Stock Exchange, went up about 26 points or 0.41 percent to settle the day at 6,376.
Among other indices, the shariah-based DSES rose by 1.37 point or 0.09 percent, and the blue-chip DS-30 increased by 0.40 points or 0.01 percent.
At the end of the day, the DSE had a turnover of Tk 937.74 crore, which is Tk 132.05 crore more than the previous session.
Shares of the 381 companies traded on the day, of which 195 firms gained, 136 issues lost and 50 companies remained unchanged.
The textile sector rose to the top position in terms of transactions. The total turnover in this sector was Tk 138 crore, which is 15.96 percent of the total turnover.
The pharmaceuticals and chemicals sector was at the second position with Tk 120.6 crore turnover, followed by engineering sector at Tk 107.14 crore.
Shares of Anwar Galvanizing were the most-traded by value on the DSE as its shares worth Tk 40.05 crore were traded on the day.
Beximco Limited, which was the second most-traded stock, had a turnover of Tk 36.49 crore followed by Shinepukur Ceramics, Fortune Shoes, Square Pharma, Orion Pharma, Titas Gas, Fu-Wang Food, Sonali Paper and Salvo Chemical.
Meanwhile, the overall index CASPI of the Chittagong Stock Exchange (CSE) increased over 37 points to 18,727 and securities worth Tk 32.28 crore were traded on the day.