Inflation, floods dampen spirits of stock investors
BI Report || BusinessInsider
Published: 16:11, 20 June 2022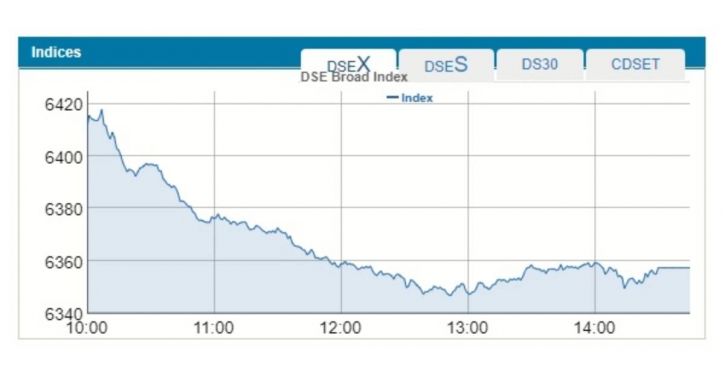 DSE indices on Monday
Soaring inflation coupled with the impacts of the sudden floods in the Sylhet region has dampened the spirits of the stock market investors, according to market insiders.
As a result, the stock markets in Dhaka and Chittagong are facing another tough week that began on June 9 when the finance minister announced the budget for FY 2022-23.
DSEX, the benchmark index of the Dhaka Stock Exchange, lost 49 points or 0.76 percent to settle the day at 6,357. DSES and DS30 fell by 9 points and 15 points respectively. Losers beat winners massively as 80 of the companies lost their prices while only 11 percent gained.
Turnover, another important indicator also went down to Tk 822 crore from Tk 895 crore in the previous session.
"It is a tough time to find optimism," said a merchant banker. When the economy was on track to recover from the coronavirus pandemic, the Russia-Ukraine conflict appeared as a big blow, pushing prices of essentials to sky-high, he said, adding that now came flood that ravaged the entire Sylhet region, he said.