Regulator resets circuit breaker to stop market slide
BI Report || BusinessInsider
Published: 18:45, 25 May 2022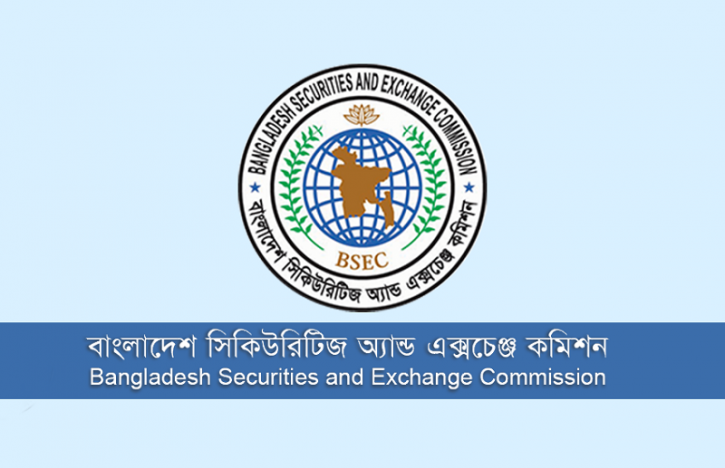 BSEC logo
Once again the Bangladesh Securities and Exchange Commission (BSEC) has reset the regular circuit breaker on the listed companies to stop the massive fall the markets have been witnessing in recent days.
The BSEC has imposed a maximum reduction rate of 2 percent on the stocks, which have prices up to Tk 200 a share.
The new limit will take effect on Thursday (May 26).
The directive, signed by BSEC Chairman Prof Shibli Rubaiyat Ul Islam, was issued on Wednesday, the commission's executive director and spokesperson Mohammad Rezaul Karim confirmed.
For stocks of Tk 200 to Tk 500 per share, the circuit breaker ceiling is set at 8.75 percent, Tk 500 to Tk 1,000 share it is 7.70 percent, Tk 1,000 to Tk 2,000 6.25 percent, Tk 2,000 to Tk 5,000 5 percent and 3.75 percent circuit breaker is set in case of stocks above Tk 5,000.
Earlier on March 8, the commission had reduced the maximum threshold from 10 percent to 2 percent to deal with the negative situation in the stock market.
Then, on April 20, the BSEC increased the circuit breaker to 5 percent. On Wednesday, it was reduced from 5 percent to 2 percent.
Earlier, the commission had set a maximum fall rate at 2 percent in 2021. This limit was imposed on the companies that withdrew the floor price in the 1st and 2nd phase of that year.