Markets bounce back strongly after eight-day slump
BI Report || BusinessInsider
Published: 10:57, 23 May 2022 Update: 14:23, 23 May 2022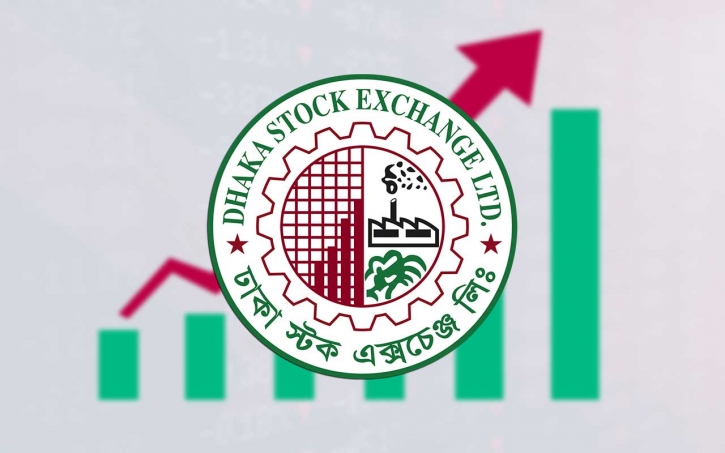 Photo: Representational
Dhaka Stocks have bounced back sharply on the back of the announcement by the Bangladesh Securities and Exchange Commission (BSEC) to increase the margin loan ratio and the exposure limit of banks in the capital market.
Trading on the Dhaka Stock Exchange (DSE) began on Monday with most of the shares rising after the last eight days of continuous fall.
As a result, at the beginning of the day, all the indices turned green.
In the first 30 minutes into the trade, the benchmark index of the Dhaka Stock Exchange, DSEX, has increased by over 113 points or 1.84 percent. After nearly two hours - at 11-50 am - DSEX rose 119 points to 6,262.
Among other indices, the shariah-based DSES was up by 18.45 points or 1.35 percent and the blue-chip DS-30 rose 38.73 points or 1.70 percent.
Over Tk 137 crore worth of shares transacted so far in DSE, where Beximco Limited, Shinepukur Ceramics, IPDC Finance, JHRML and BSC were the top five traded stocks.
Earlier, DSEX, the broader index of DSE shed 115 points or 1.84 percent to close at 6,142 on Sunday.
With this, Dhaka stock exchanges were in a free fall for the consecutive eight days, where 555 points were lost by pushing investors into a panic mode.
The other two indices also fell sharply. The shariah-based DSES dropped 21.31 points or 1.54 percent and blue-chip DS30 declined 39.51 points or 1.70 percent.
The DSE saw a turnover of Tk 682.21 crore on Sunday, up by Tk 13.33 crore from the previous session.