Union Insurance reveals healthy EPS growth before market debut
BI Report || BusinessInsider
Published: 19:27, 15 January 2022 Update: 20:49, 15 January 2022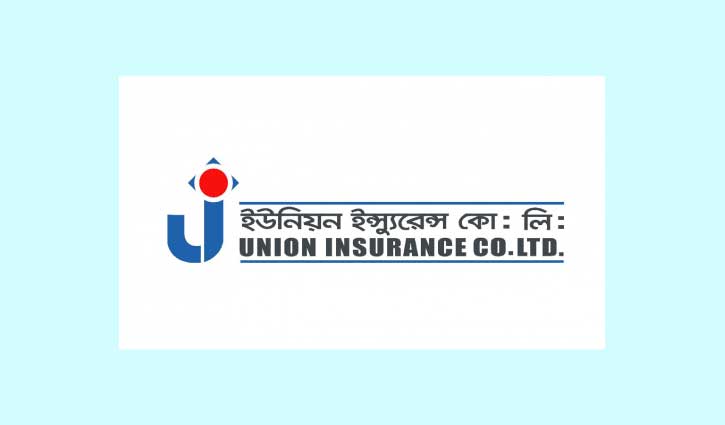 Union Insurance logo
Two days before making a debut in the capital market, Union Insurance released its nine-month unaudited financial report on Thursday showing a substantial growth in its Earnings Per Share (EPS).
After completing the initial public offering (IPO) process, Union Insurance will start share trading in the capital market from Sunday.
The company's shares will be traded in the "N" category under trading code "UNIONINS" with 25753 as the company code.
The financial report shows the company's earnings per share (EPS) increased by 59 percent in nine months.
In the first nine months of the company's current financial year (January - September '21), its earnings per share (EPS) stood at Tk 1.48.
At the same time last year, EPS was Tk 0.93. As a result, the company's profit has increased by Tk 0.55 or 59 percent.
The insurance company's EPS for the three months (July - September) of the third quarter of the financial year was Tk 0.39 — a Tk 0.07 or 22 percent growth compared to the corresponding period the previous year.
As of September 30, 2021, the company's net asset value per share (NAVPS) stood at Tk 18.87.
Earlier, the Bangladesh Securities and Exchange Commission (BSEC) approved the initial public offering (IPO) of Union Insurance on June 23, last year.
Union Insurance has raised Tk 19,36,09,040 through the issuance of 1,93,60,904 shares at a price of Tk 10 each.
With the money raised, the company will spend on fixed deposits, stock market investments, floor purchases and IPO costs.