Dhaka stocks slide after fruitless meeting
BI Report || BusinessInsider
Published: 19:49, 8 December 2021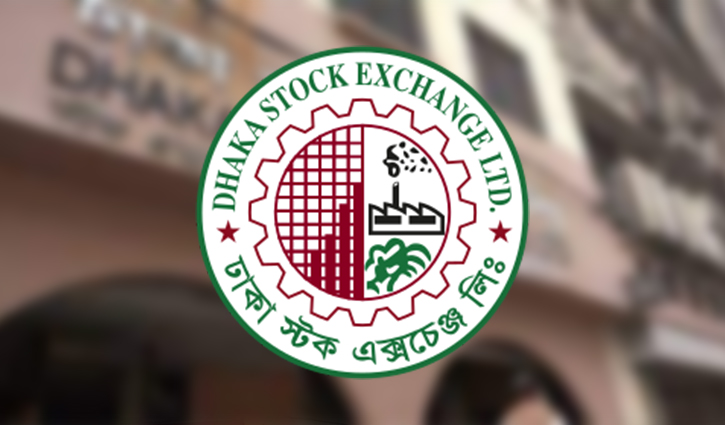 DSE logo
Stocks sank on Wednesday, with its benchmark index falling by more than 96 points or 1.37 percent, as the much-awaited tripartite meeting the previous day ended inconclusively.
The meeting — involving the finance ministry, the central bank and the capital market regulator — to fix banks' investments in stocks failed to produce any results leading to renewed hesitation for investors.
The index fell more on the day than it had gained in the last two days surrounding the meeting.
The DSEX, the key index of the Dhaka Stock Exchange, fell below 7000-mark points again after one day, to close at 6,952.
The Shariah-based index DSES was down by over 13 points or 0.87 percent and the blue-chip DSE-30 index decreased by over 39 points or 1.47 percent.
Today, along with all the indicators, the turnover also decreased compared to the previous working days. The DSE had a turnover of Tk 1,152 crore on the day, down by 179 crore from yesterday.
At the same time, the share prices of most of the companies fell.
Of the shares of 374 companies traded on the day on DSE, only 97 companies or 25.94 percent witnessed an increase, 257 companies or 68.72 percent saw a fall in prices and 20 companies or 5.34 percent remained unchanged.
Beximco had contributed the most to the fall of the index and Walton was the second top index dragger.
The banking sector stood top in turnover.
The total turnover in this sector was Tk 205.15 crore, which was 18.13 percent of the total turnover of the day.
Shares of Beximco Limited were the most traded company on the DSE on Wednesday followed by IFIC Bank, GSP Finance, One Bank, SKICL, First Security Islami Bank, Sonali Paper, Delta Life, Power Grid and Active Fine Chemicals.
Meanwhile, the overall index CASPI of the Chittagong Stock Exchange (CSE) decreased by 251 points to 20,359 points and securities worth Tk 53 crore have been traded.