Finance ministry-BB-BSEC meeting ends inconclusively
BI Report || BusinessInsider
Published: 17:04, 7 December 2021 Update: 17:09, 7 December 2021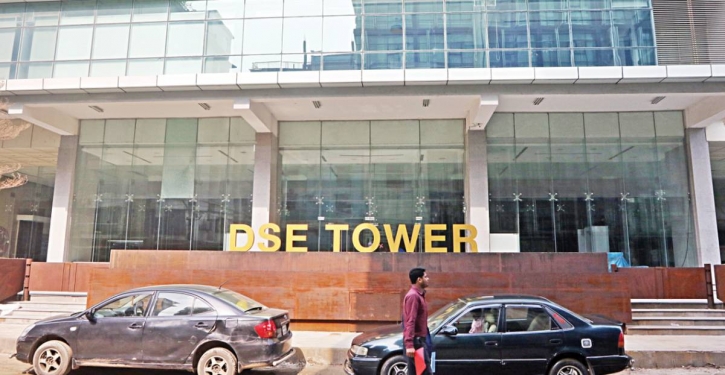 Dhaka Stock Exchange building. Photo: File
A crucial meeting of the Finance Ministry with the central bank and the Bangladesh Securities and Exchange Commission (BSEC) was held on Tuesday without a conclusion.
"We have had positive discussions on the capital market. However, no specific decision was made," Mofiz Uddin Ahmed, additional secretary of the Financial Institutions Department of the Ministry of Finance and convener of the Share Market Activities Coordination and Supervision Committee, told the media after the meeting held at the Secretariat.
He said another meeting would be held to reach a final decision on the issues on which the two independent regulators are at loggerheads. Something visible will be seen after that meeting, he said.
Mofiz Uddin Ahmed said that the implementation progress of the discussions held in the meeting with the finance minister in 2019 was discussed.
"There were several shortcomings in the discussion today. There will be another meeting this month or in the first week of next month to make a final decision," he added.
Asked about the bank's investment limit or exposure limit calculation system in the capital market and whether investment in bonds would be out of this range, he said, "These are very sensitive issues. I don't want to talk about it right now. You have to wait for the next meeting."
The meeting was attended by senior officials of the finance department including the nominated representatives of Bangladesh Bank, BSEC, NBR, Investment Corporation of Bangladesh (ICB) at the meeting room of the finance ministry at the Secretariat.
However, neither Bangladesh Bank nor BSEC officials declined to make any comment after the meeting.