Stocks rebound strongly
BI Report || BusinessInsider
Published: 15:15, 26 October 2021 Update: 15:40, 26 October 2021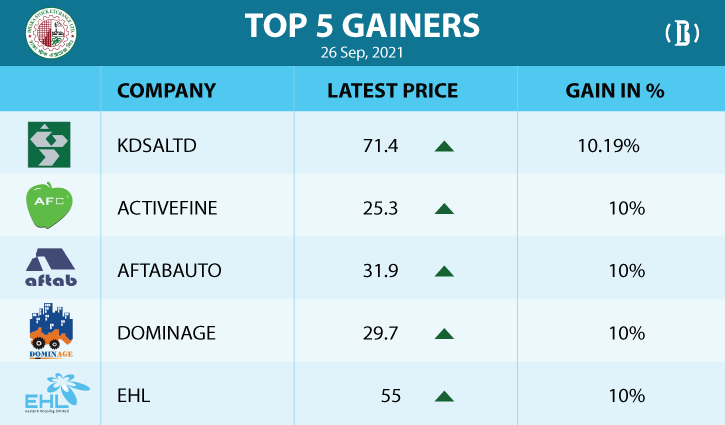 Photo illustration: Business Insider Bangladesh
All three indices of Dhaka Stock Exchange rebounded strongly on Tuesday following a market rout in the previous session.
The overall index gained 120 points, or 1.75%, to 7,005. The blue-chip DS30 rose over 0.64% to 2,661 and the shariah-based DSES rallied 1.15% to 1.482.
The DS30 Index, which is composed of 30 leading companies and considered as investable stocks, led the market rally after a steady fall for the last three weeks.
GPH Ispat rose 5.67%, Titas Gas 3.86%, LankaBangla Finance 3.63%, Olympic 3.31% and Ifad Autos 2.96%.
However, BATBC rose only 1.31% but contributed the highest 8.32 points in the index, followed by Robi 7.18, ICB 5.93, Beximco Ltd 2.7 and 2.54 points.
Insurance and financial institutions stocks came back strongly as 100 percent companies saw a price rise on Tuesday.
Share price of most of the banks and pharma stocks also gained.