Why Gigi Hadid feels 'too white' to stand up for her Arab heritage
BI Desk || BusinessInsider
Published: 13:30, 15 June 2021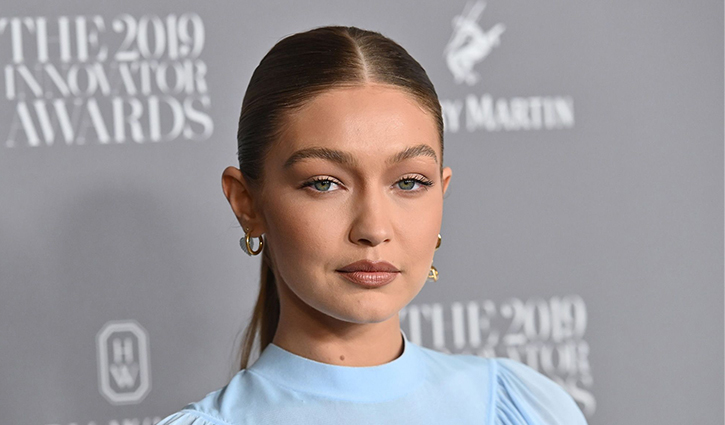 Gigi Hadid Photo: Collected
"In certain situations, I feel–or I am made to feel–that I'm too white to stand up for part of my Arab heritage," Gigi said.
"You go through life trying to figure out where you fit in racially. Is what I am, or what I have, enough to do what I feel is right? But then, also, is that taking advantage of the privilege of having the whiteness within me, right? Am I allowed to speak for this side of me, or is that speaking on something that I don't experience enough to know?" he raised a question.
Gigi's father, Mohamed Hadid, is Palestinian, and her mother, Yolanda Hadid is Dutch, reports e-online.
Zayn's father, Yaser Malik, is British-Pakistani, and the One Direction alum's mother, Trisha Malik, is English and of Irish descent.
Ultimately, Gigi predicts Khai "will grow up feeling out the way that she can or wants to be a bridge for her different ethnicities."
"But I think that it will be nice to be able to have those conversations, and see where she comes from [with] it, without us putting that onto her," she continued. "What comes from her is what I'm most excited about, and being able to add to that or answer her questions, you know?"
Gigi and Zayn welcomed Khai, whose name means "the chosen one" in Arabic, last September. And in a February interview with Vogue, the runway star shared how the grandparents' nicknames reflect their backgrounds. According to the magazine, Khai will call Mohamed Jido and Yolanda Oma. Similarly, the little one will refer to Yaser as Abu and Trisha as Nini.
Gigi has spoken about her heritage before, including after she covered Vogue Arabia in 2017. "When I shot the cover of Vogue Arabia, I wasn't 'Arab enough' to be representing those girls, even though I'm half-Palestinian," she said during a 2018 Reebok appearance in Sydney, per Yahoo!. "I'm as Palestinian as I am Dutch. Just because I have blonde hair, I still carry the value of my ancestors and I appreciate and respect that."
During her talk with Vogue, Gigi spoke about how she and Zayn also plan to teach Khai about different religions.
"My dad's Muslim, and my mom grew up celebrating Christmas," she shared. "I felt like I was allowed to learn about every religion when I was a kid. I think it's good to take different pieces of different religions that you connect with, and I think that's how we'll do that."