Shakib Khan goes to DB, files written complaint against allegations of rape
Published: 10:18, 20 March 2023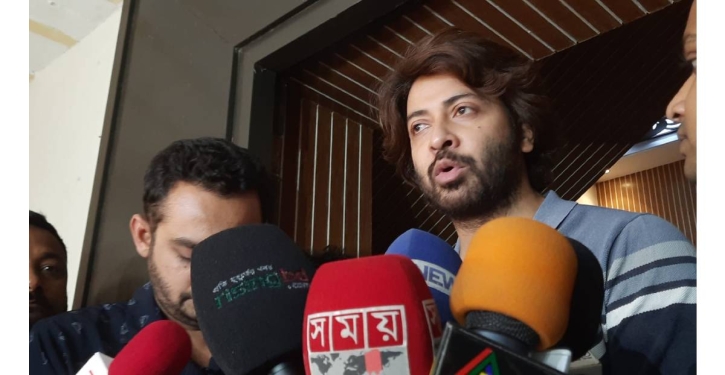 Photo: Collected
Dhallywood actor Shakib Khan went to the Detective Branch (DB) office of Dhaka Metropolitan Police (DMP) on Sunday evening and filed a written complaint with DB against film producer Rahmat Ullah who brought a rape allegation against him.
DB's additional commissioner Harun or Rashid assured that he would bring the 'fraudster' under the law, Shakib said.
"He listened to everything and saw all the evidence taking enough time. He also saw all the claims of that scammer," said Shakib Khan.
Shakib said that he is very confident after hearing the DB chief's words. "I believe DB will catch the criminal quickly as they solve other cases quickly and catch other criminals quickly"
"I have filed a written complaint and he has taken my complaint", said the Dhallywood actor.
Earlier on Wednesday (15 March), Rahmat Ullah, a producer, filed a written complaint against the actor in the Bangladesh Film Artists Association accusing him of sexual misconduct and raping an Australian woman, a co-producer of the film "Operation Agneepath".