Mandana Karimi protests solo for Iran after friends' 'disappointing' responses
BI Desk || BusinessInsider
Published: 17:45, 3 October 2022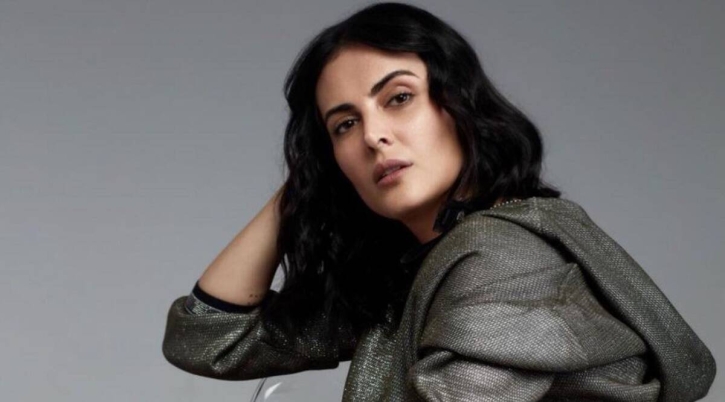 Mandana Karimi
Mandana Karimi staged a solo protest for her homeland Iran on Saturday after her friends in the industry did not give her positive responses about joining the protest.
On Saturday, actor Mandana Karimi, who hails from Iran, staged a solo protest at Mumbai's famous Bandstand, to raise voice about the women's rights movement underway in her home country, reports Hindustan Times.
Mandana took to the Bandra Bandstand with a placard and stood there for hours, speaking to people and telling them about the situation in Iran currently. Iran has been facing widespread protests against the laws governing women ever since 22-year-old Mahsa Amini was killed allegedly by Iran's morality police.
On Sunday, Mandana shared a 17-minute-long video of her solo protest on Instagram Reels. The video begins with her standing alone at the prominent landmark, holding a placard with information about what is happening in Iran. In the video, she interacts with passers-by and also with some students gathered there, who briefly engage with her too. She captioned the video,
"For Iran, for my mother's tears, for my brother's broken face and heart, for sleepless nights, for freedom for life."
Speaking with times of India about the motivation behind her protest, Mandana said, "On October 1, people across the world organised a Pan Global Protest Day to stand in solidarity for Iran. 150 cities worldwide stood in protest but I couldn't find India on that list. So, I decided to organise one in the city. The responses I received from people were disappointing. They ranged from 'I have to speak to my PR team', to 'we are just two of us, what can we do?', 'It's better to post online about what's happening back home, and give interviews'', 'I have family commitments', 'I don't care, I don't live in Iran anymore', 'I will put a story for you'. These were just some of the words that left me hollow and broken."