Bollywood: Kangana Ranaut booked for calling minority Sikhs 'terrorists'
Published: 15:16, 24 November 2021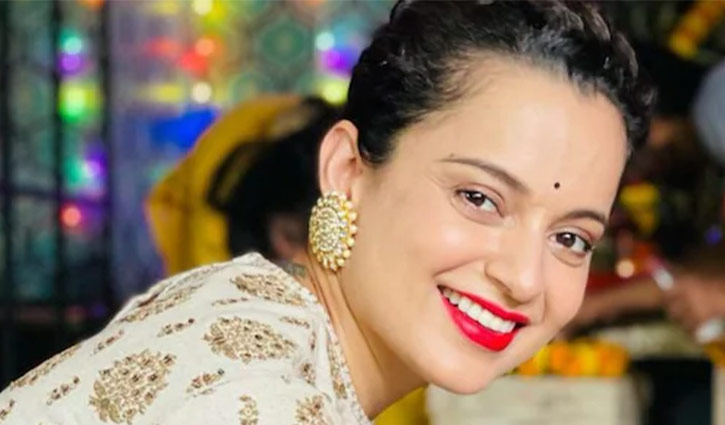 Kangana Ranaut
The Bollywood actor who is in the news perpetually for all the wrong reasons, Kangana Ranaut has landed in a soup over her deregoratory comments against the country's minority Sikh community.
Police in the western city of Mumbai have filed an FIR -- the beginning of a criminal probe -- against the actress for calling the Sikhs, who're at the forefront of the farmers' protests in India, "Khalistani terrorists" on a complaint from the community members.
"Khalistani terrorists may be arm twisting the government today... But let's not forget one woman... The only woman prime minister who crushed them under her shoes. No matter how much suffering she caused to this nation... she crushed them like mosquitoes at the cost of her own life...," she wrote on Instagram recently.
Officials said the 34-year-old actor has been booked under Section 295A (deliberate and malicious acts, intended to outrage religious feelings of any class by insulting its religion or religious beliefs) of the Indian Penal Code. "A probe is on," an officer said.
The FIR was filed against Kangana days after Indian Prime Minister Narendra Modi announced the scrapping of three contentious agricultural laws, apparently buckling under year-long farmer protests.
Tens of thousands of farmers, mostly from the Sikh community, have been camping on the outskirts of Delhi in protest against three controversial agricultural laws that they fear could hurt their livelihoods.
Known for her versatility and portrayal of strong women in female-centric films, Kangana is one of India's highest-paid actresses. She is the recipient of four National Film Awards.
She made her Bollywood debut in the 2006 thriller Gangster. She also received praise for her roles in Woh Lamhe (2006), Life in a... Metro (2007) and Fashion (2008). Queen and Tanu weds Manu are some of her other hits.