Squid Game: The rise of Korean drama addiction
BI Desk || BusinessInsider
Published: 21:49, 16 October 2021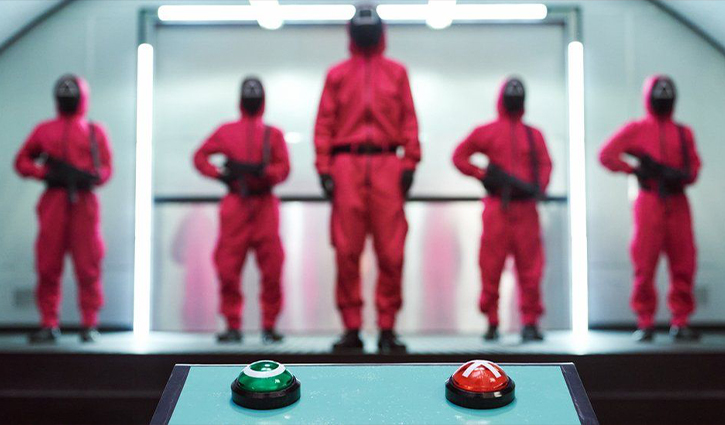 Squid Game
If watching Squid Game means the prospect of playing red light, green light now fills you with nerve-shredding terror rather than fond childhood memories, you aren't alone.
The Korean thriller, which tells the story of debt-ridden people competing for a huge crash prize in a deadly series of children's games, has become Netflix's biggest ever series launch - streamed by 111 million users in its first 28 days, reports BBC on Saturday.
In doing so it knocked Bridgerton off the top spot, making clear that Korean dramas -K-dramas for short - have most certainly been given the green light by audiences worldwide.
So, how can we understand this rise, and what are some of the other K-dramas to look out for if you're a new convert?
Squid Game's breakthrough popularity marks the latest wave in a Korean culture tsunami that's built throughout the west in recent years.
The show joins K-pop artists such as BTS and Blackpink becoming household names in music, to films like Parasite and Minari upending Hollywood to achieve Oscars recognition and success.
But the K-drama takeover is far from the overnight sensation it may first seem.
Although they've only recently gripped worldwide audiences, K-dramas have been popular in Asia for decades.
Increasing liberalisation throughout the country in the 90s saw huge amounts of money poured into the entertainment industry. As Japan battled economic decline and China rose, South Korean culture pounced - offering TV that was both more relatable than US shows and morally palatable to Beijing.
Over the next decade it challenged Japanese might to become a new purveyor of Asian cool, with 20 percent of viewers in Japan watching 2003 drama Winter Sonata.
A 2011 report by the Korean Culture and Information Service concluded: "In many Asian cities, Korean dramas seem to be influencing lifestyles and consumer behaviour, which speaks to their cultural appeal".