CEPA to be win-win for both countries: IBCCI president
Published: 20:24, 3 September 2022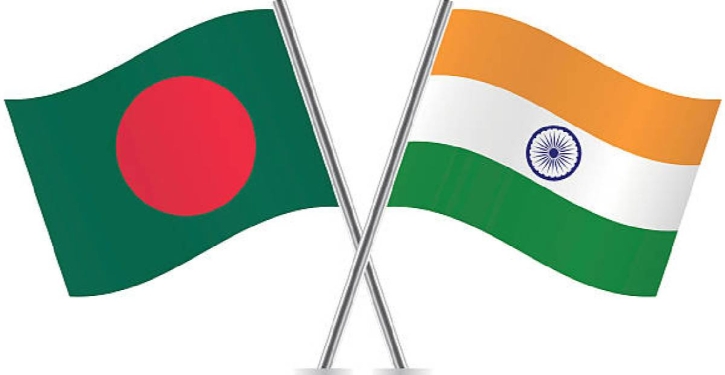 Flags of Bangladesh and India. Photo: Representational
President of the India-Bangladesh Chamber of Commerce and Industry (IBCCI) Abdul Matlub Ahmad has said the Comprehensive Economic Partnership Agreement (CEPA), now under discussion, will be a win-win for both the countries.
"It'll benefit both sides," he told UNB on Saturday, adding that such a framework agreement will help boost trade further. Bangladesh and India want to begin the required negotiations for signing the CEPA.
The issue will further be discussed during the state visit of Prime Minister Sheikh Hasina to New Delhi this week.
Representatives from the business bodies of Bangladesh will also accompany the prime minister during the visit.
Bangladesh and India recognised the "immense potential" of bilateral economic and commercial ties.
During Indian Prime Minister Narendra Modi's state visit to Bangladesh from March 26 to 27 last year, both sides discussed the prospects of entering into a CEPA.
To enhance trade between the two countries, both prime ministers underscored the need for removal of non-tariff barriers.
Matlub, also former president of the apex trade body FBCCI, said that both sides should talk about instant supply of essential commodities like wheat, sugar, cotton and onion to Bangladesh if Bangladesh faces any shortage.
"It can be reciprocal," he said, adding that Bangladesh can also extend such support if India faces any shortage of any essentials that is available in Bangladesh.
He said the private sector will have come forward in this regard but the governments of the two countries will create the ground for such cooperation.