Erratic power supply hits productions at Karnaphuli EPZ
Hasan Azad || BusinessInsider
Published: 14:00, 28 July 2021 Update: 14:35, 28 July 2021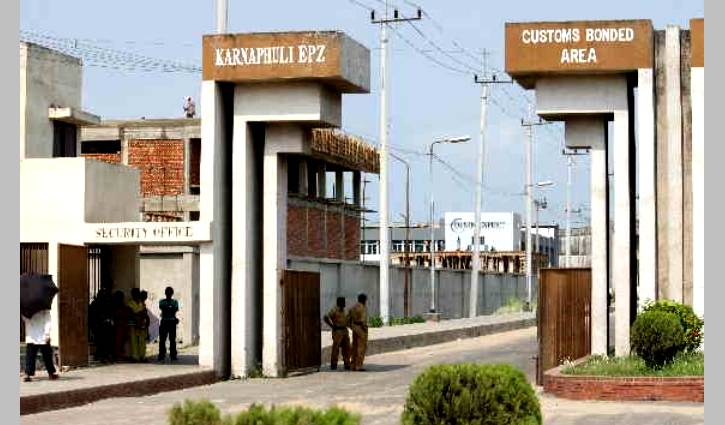 An erratic power supply is hampering the production of around 50 factories at Karnaphuli Export Processing Zone (KEPZ), Chattogram.Photo: Collected
An erratic power supply is hampering the production of around 50 factories at Karnaphuli Export Processing Zone (KEPZ), Chattogram.
To keep the production line running smoothly, the zone has been forced to bring electricity from Chattogram EPZ and Power Development Board through the national grid, but the effort failed to meet the demand for power, according to KEPZ General Manager Mohammad Enamul Haque.
Presently, KEPZ needs 40MW of electricity to run the factories, he said.
"Some new factories will start operations soon and some others will expand their capacity. So, we will need more electricity," said Haque.
He said the power plant with the capacity ranging from 40MW to 50MW at KEPZ remained inoperative as there was no gas connection.
As of June 30, 2020, KEPZ's accumulated investments stood at $612 million since its establishment in 2006. It generated around 70,000 jobs and exported goods worth $6.76 billion during the period.
"Uninterrupted electricity supply is not ensured yet at the KEPZ," BPDB Chairman Belayet Hossain told Business Insider Bangladesh.
"Work on the power transmission line is going on at different parts of the country, causing the power supply disruption," he added.
According to Bangladesh Export Processing Zones Authority (BEPZA), there are around 50 mills and factories in the KEPZ, which consume around 40MW of electricity from United Power and 15MW from PDB.
The BEPZA received several complaints from the investors about the erratic power supply, said officials.
The low voltage of power made equipment of many companies at the KEPZ dysfunctional, they said.
A Japanese mobile phone display manufacturing company has blamed the low voltage of power for halting the company's production and damaging its machinery, sources said.
Moreover, several mills and factories also faced similar problems, they said.
The KEPZ authorities recently wrote to BEPZA and the Power and Mineral Resources Division to solve the power shortage problem.