Govt's befitting policy saves livestock sector from pandemic hit: Minister
BI Report || BusinessInsider
Published: 17:48, 27 July 2021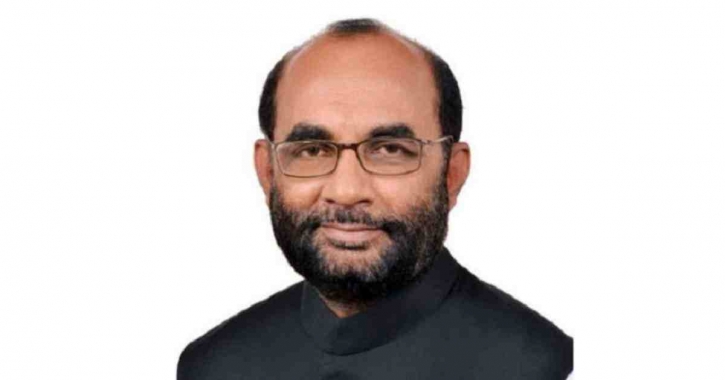 File photo of SM Rezaul Karim
The country's livestock sector did not face any adverse impact from the Covid-19 pandemic due mainly to the government's befitting policies, Fisheries and Livestock Minister SM Rezaul Karim has said.
"Though the global pandemic hit almost all the businesses in the country, the government's appropriate policy saved the livestock sector," he added.
The minister came up with the statement while addressing the SAARC Regional Expert Meeting titled 'Harmonising the guidelines and policies for enhancing regional trade of livestock and its products in SAARC region', as chief guest on Tuesday.
The SAARC Agriculture Centre organised the event.
"We have been able to maintain the supply chain in the pandemic situation. The country doesn't face poultry, meat, egg and fish crises," Karim said.
He hopes that within four to five years Bangladesh will achieve self-sufficiency in the sector.
The minister said few SAARC member countries have made surplus production. So, the regional organisation should emphasise strong regional cooperation.
Md Shahadat Hossain, veterinary surgeon at the Department of Livestock, in his keynote presentation said the country has about one hundred breeder farms and hatcheries, eight grandparent stock farms, 70,000 commercial layer and broiler farms, over 200 feed mills, and 500 animal health companies.
The breeder farms produced about 700 million broilers and 4.7 million chicks in 2019, he informed.
Shahadat also discussed the major challenges of the sector in his presentation.
Infectious diseases like anthrax, avian, influenza and limitations in their identification, animal movement control, and proper traceability system are the key challenges, he mentioned.
Besides, the quality of chicken and animal meat is not satisfactory yet, Hossain said, adding that the country has already set up a laboratory to control the quality.
Representatives from member countries attended the programme and most of them said their countries had to depend on imports for poultry, meat and milk.
Dr Boktear Hossain, director of the SAARC Agriculture Council (SAC), chaired the meeting.