Expats' skills, knowledge can expedite development, say experts
Md Owasim Uddin Bhuyan || BusinessInsider
Published: 15:47, 21 July 2021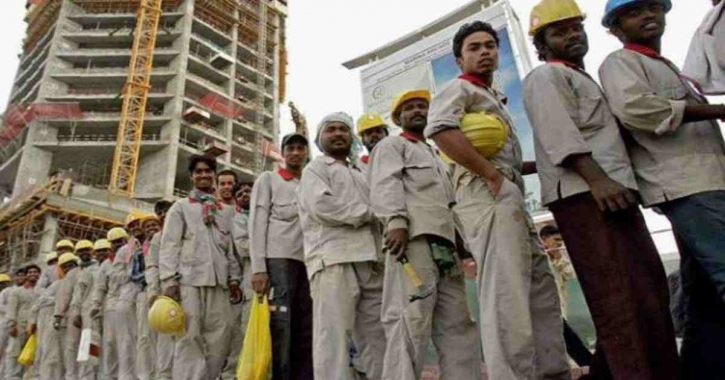 Representational Image
With diverse skills, expertise, technology and knowledge they acquired while residing in different developed countries, Bangladeshi diaspora can contribute in many ways to expedite Bangladesh's economic and social development, experts said.
Migration experts and officials underscored the need for taking immediate steps to ensure congenial environment for Bangladeshi Diaspora for their safe financial investment and knowledge share to pave way for Bangladesh's development.
Bureau of Manpower, Employment and Training director general Shamsul Alam said during this Covid-19 pandemic, the government has been working with all the stakeholders including Bangladeshi expatriates (CIPs) and other experts to face the global challenge.
"The rich and wealthy Bangladeshi diaspora can play important role in development of the country. We can adopt a policy on how to better utilize their skill and expertise through concerted efforts," he said.
Officials estimated that about 10 million Bangladeshis are currently living abroad and that 2.4 million are permanent residents or citizens in their respective host countries. They said Bangladeshis are living in 162 countries across the world. They are making up the ever-growing Bangladeshi diaspora.
Long Term Bangladeshi immigrants mostly migrated to the industrial countries, including UK, USA, Italy, Japan, Australia, Greece, Canada, Spain, Germany, South Africa, France, Netherlands, Belgium and Switzerland, respectively.
Mojibur Doftori who has been living in Finland for 25 years as an international expert on education, told Business Insider Bangladesh that there was huge potential for Bangladesh to have support from its diaspora scattered in Europe, North America and Australia.
"The government should create safe environment for the diaspora investment," he said, adding the expatriate Bangladeshi were keen to invest at home but they often feel a lack of confidence.
Doftori suggested the government to enlist world class Bangladeshi experts on IT, medical sciences, economics and educations, scattered across the globe through embassies and utilize their expertise in various sectors of Bangladesh.
According to a study of Economic Relations Division of Finance Ministry, some 900,000 Bangladeshis are in UK while 800,000 in USA, 400,000 in Italy, 60,000 in Canada, 40,000 in Japan, 25,000 in Australia, 80,000 in Greece, 20,000 in Spain, 10,000 in Germany, 12,000 South Africa, 7,000 in France, 6,000 in Netherlands, 5,000 in Belgium and 2,000 in Switzerland, respectively.
When contacted, Netherlands based Bangladeshi Diaspora BASUG chairman Bikash Chowdhury Barua said Covid-19 has changed the global economic and social scenario and affected Bangladeshi diaspora, especially those who were working in the catering sector.
"The diasporas are sending money to their families back home, where the situation (economic) is worse, apart from providing emotional support."
He said many members of the expatriates raised fund to support different welfare projects in Bangladesh and provide them food and medical support.
Bikash Chowdhury said Diasporas have skills and expertise and their expertise can be used in the post-Covid period by the government. "Pool of experts from diaspora can also be made and diaspora organisations in collaboration with the Bangladesh government (foreign missions) can do this job."
Jayed Shahrear, a Bangladeshi professional pursuing higher studies in Edinburgh University in the UK said the diaspora should not be visiting Bangladesh at this point unless it is an extreme necessity during this period of pandemic.
"Bangladeshi expatriates could help by donating money to Bangladesh's charity so that people in need could be supported," he said.
"As Covid-19 wanes, the best help they could offer is to share their expertise with Bangladesh to cope with the post Covid socio-economic issues. In addition, they could also help their country of origin by investing in the form of capital, or remit their foreign earnings through the official channel, etc."
Bangladeshi Diaspora Hosne Ara (Hasna Hena), a citizen of Canada said she has been contributing to the development of both countries (Bangladesh and Canada) through hard-works.
"As a Canadian I follow the rule of Canada and always extend my cooperation to other people irrespective of their colour and creed as I love the humanity and feel proud of doing such noble deeds," she said.
Hasna Hena said she has stood by the relatives and family members back home in this Covid-19 battered time.