Big shots of health ministry to take tutorial to speed up projects
Asif Showkat Kallol || BusinessInsider
Published: 22:48, 20 July 2021 Update: 16:09, 21 July 2021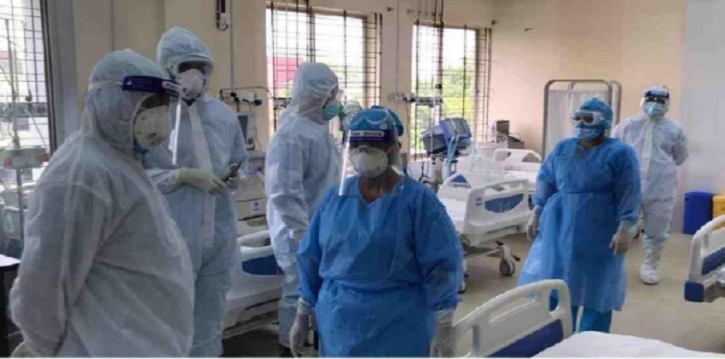 Two dozens of the big shots under the Health Services Division will learn methods to expedite execution of the projects they lead amid Covid-19 pandemic
Nearly two dozen of the big shots under the Health Services Division will learn methods to expedite execution of the projects they lead from Finance Division experts as the nation fights against the extremely lethal Covid-19, an official said.
A total of 22 health sector high officials have been selected for the tutorial amid nationwide condemnation as the Health Ministry miserably failed to control vertical rise in Covid-19 infection and high death rate.
They will learn on how to speed up implementation of development projects as a number of projects were carry-forwarded and some were dropped.
The date of the training programme is yet to be set as the Delta variant of the Coronavirus crushed Bangladesh's health sector and battered the national economy.
The participants, among others, of the training programme are: Additional Director General of the Directorate General of Health Services (planning and Development), Dr Meerjady Sabrina Flora, Additional Secretary and Director of the Central Medicine Depot, Abu Hena Morshed Zaman, Chief Engineer of Health Engineering Department, Brigadier General Bashir Ahmed NDC, PSC, Director of Dhaka Medical College and Hospital Colonel Nazmul Haque and Spokesman for Health Ministry Community Disease Control, Dr Ruban Amin.
The Finance Division issued a letter on Monday signed by Deputy Secretary Khondokar Mohamad Ali and sent it to the Health Services Division to notify the trainees.
Most of the officials are project directors of various projects, line directors of programme management and deputy programme managers.
An official of the health services division said, "We are sure there are experts at the Finance Division who can train senior physicians about procurement of the foreign assisted projects to comply with international standards.
An official of the Finance Division who was involved in some development projects of the Health and Family Welfare Ministry said the health services division performs special tasks and may lack knowledge on how to spend project money efficiently.
"We have expertise on how to quickly disburse development project funds," he said.
"From my own experiences, I can tell you that the tender process will be a long process for ensuing projects combating deadly Delta variants amid the pandemic. Therefore, the Health Services Division should follow a direct procurement strategy as per project requirement."
The official further said US medical ventilation companies have good professional backgrounds and their equipment are world renowned. The Health Services Division will procure some equipment from those companies, like Airon Corporation, GE Healthcare or Hartwell Medical corp.
DG of Health Services of Bangladesh Abul Bashar Mohammed Khurshid Alam told Business Insider Bangladesh it would not be easy to buy special equipment and ICU beds as those are sought by all the countries in the world.
"Since, it is not easy to get those items for our medical sector through direct purchase amid pandemic, implementation of development projects may get slower," Khurshid Alam said.
He said teaching physicians and nurses is crucial because they will have to handle foreign funds and a number of Covid-19 patients in local hospitals, amid the pandemic.
The Finance Division official further said, "We are worried about poor implementation performance of the projects of the health ministry at a time when infection rate rises to above 29 per cent."