Promote skilled migration after Covid-19 pandemic, says expert
Md Owasim Uddin Bhuyan || BusinessInsider
Published: 11:11, 14 June 2021 Update: 13:12, 14 June 2021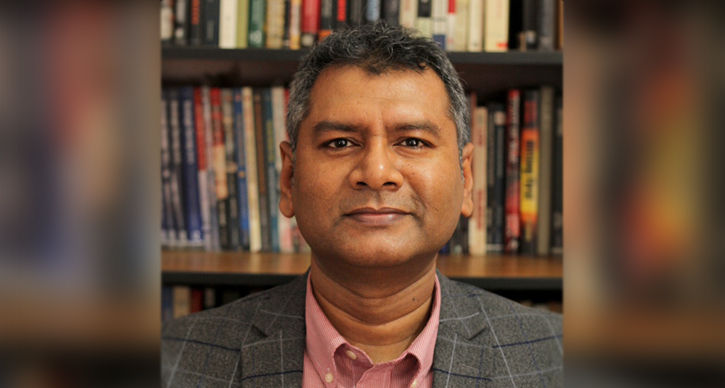 Dr ASM Ali Ashraf, Professor of International Relations of the University of Dhaka
A migration expert has suggested the government to take preparations to develop skilled healthcare professionals and psychotherapists to be required by the developed and middle-income nations as the Covid-19 pandemic wanes by the end of 2022.
Expert, Dr ASM Ali Ashraf, Professor of International Relations of the University of Dhaka, said bountiful opportunities await such workers who would need hassle and bribe free movement for the betterment of Bangladesh's remittance earning.
The IR Professor said Bangladesh should develop a deployment strategy for its skilled out-bound workers and that the government should protect socially and financially the workforce that is temporarily coming back due to Covid-19 pandemic.
In an interview with Business Insider Bangladesh, Dr ASM Ali Ashraf emphasized on ensuring hassle-free travel arrangements for the workers who returned and may join their jobs after a while and for the fresh migrants, as well.
Apart from his significant contribution to migration sector as a distinguished research fellow of the 'Refugee and Migratory Movements Research Unit' under the university, Professor Ali Ashraf recently co-authored with Dr. Syeda Rozana Rashid, another Professor of the same department of University of Dhaka, on migrants' rights, services, and their social protection.
The following is the interview:
BI: What migration issues do you think needed to be highlighted during this COVID-19 pandemic time?
Dr Ali Ashraf: I think our first priority in agenda setting should be social protection of the returned migrants. Many workers had to return to their homeland due to worsening Covid-19 situation in their respective host countries. Until and unless they are able to go back to their workplaces, there should be some sort of financial, healthcare, and welfare support for them. Our next priority should be to make sure that these people---who are still employed--- are going back to their host countries without bribes and hassles.
BI: What opportunities do you foresee that Bangladesh can tap in the post-pandemic period?
Dr Ali Ashraf: In the post-pandemic phase, there will be a need for skilled and trained healthcare professionals, clinical psycho-therapists and trauma management specialists in both the high and middle-income countries. Bangladesh should explore both markets, train up human resources, and deploy them as part of a strategy to promote its skilled migration.
BI: How can Bangladesh move forward to protect its migrants abroad?
Dr. Ali Ashraf: A three-pronged strategy can be taken to protect migrants abroad. First, the labour wings in the Bangladeshi missions should be strengthened. The labour attaches can open virtual platforms or Apps allowing workers to register their concerns, complaints, and needs. Based on their need assessment, legal aid and social protection services can be offered. Second, the private sector recruitment agencies can start gathering information on the status of migrants sent through the BAIRA-enlisted member agencies. Third, Bangladeshi diaspora and migrants may be encouraged to form self-help groups and support mechanisms to address their emergency and non-emergency needs.
BI: How can manpower recruitment be improved in favour of the migrants?
Dr Ali Ashraf: Several steps can be taken, such as, cost of migration should be cut, recruitment process should be fair and ethical, awareness of the out-bound workers should be enhanced, a software could be developed incorporating detailed information on recruitment fees for various sectors, recruitment steps, procurement of services and informal intermediaries (brokers) needed to be formalized through the legal system to hold them accountable.
BI: Could you please put your observations to control human trafficking from Bangladesh?
Dr Ali Ashraf: The line between irregular migration and human trafficking appears to be very thin. The Migrants Act 2013 and the Prevention and Suppression of Human Trafficking Act 2012 needed to draw a clear line between these two separate actions so that appropriate legal measures can be taken against the lawbreakers. There are people who are desperate to migrate out of the country by taking risks of irregular migration. The recruiters facilitating such migrations and the traffickers who exploit the system must be brought under surveillance and then intercepted by the law enforcement agencies. The victims of trafficking and irregular migration should get social and legal protection both in Bangladesh as well as in transit and destination countries.