Walton eyes big on washing machine, elevator
Sanjay Adhikari and Sazal Saik || BusinessInsider
Published: 01:19, 13 June 2021 Update: 01:27, 13 June 2021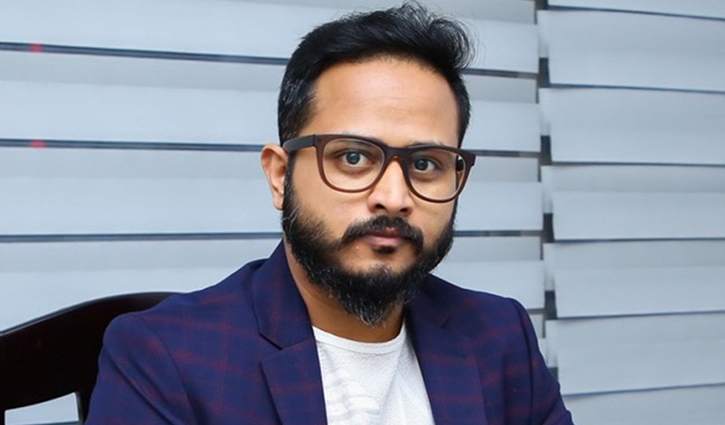 Walton Managing Director Golam Murshed. Photo: Business Insider Bangladesh
Just a decade ago, it was hard to believe that a Bangladeshi company could have produced electronic and home appliances, for which local consumers had depended fully on imports.
That confusion is no more. Walton has proved it can make import-substitute products that have won the trust of consumers over the past decade.
Now the company has more than 50 percent market share in the country's electronics and home appliance products and is exporting its products to many countries.
The local electronic giant wants to make its name on the list of top five electronic manufacturers in the world by 2030.
Thousands of employees of the organisation are working towards that goal. Golam Murshed who is the managing director of the company shared his thoughts and plan about Walton with Business Insider Bangladesh.
BI: Tell us briefly about Walton's journey?
Walton MD: Although it started its business in 1977, Walton started its journey in 2008 as a brand in the electronics industry. Walton's success in the last 13 years is that the people of Bangladesh who depended on imports for electronics products before are now enjoying the local products. Now 75 percent market share of Bangladesh is being filled by several local industries including Walton. Overcoming import dependence and building confidence in domestic manufacturing companies during this time is a great achievement. That was made possible by Walton.
BI: What is the secret of this success?
Walton MD: In fact, success is a relative matter. It is variable. Bangladesh needed a change in this industry. Walton has been able to do that. All those dreamy entrepreneurs and directors who were behind it had a strong desire to do something for the country. The main secret of Walton's dominance in the Bangladeshi market is to do something for the people of the country. They always wanted to do something out of a sense of responsibility towards the country and towards the people. That is where today's Walton brand was born. Above all, the trust and love of the people of Bangladesh have made Walton a brand.
BI: How do you see the 10 years tax exemption for the home appliance industry in the proposed budget for 2021-22?
Walton MD: The benefits proposed in the budget will be very useful for the newcomers. We are looking at it very positively. The more new industries there are, the more employment will be generated, and the GDP will grow faster. Bangladesh's reputation will spread further too. I think this budget is industry-friendly.
Entrepreneurs as well as the policymakers had a huge role to play in bringing Walton to where it is now today. The policies that were made at that time were industry-friendly. That is why; so much development of this industry has been possible today. Not only Walton, but other companies associated with this industry have also got that benefit.
BI: What kind of benefits have you got before?
Walton MD: Hi-tech industry has been getting tax holidays for the past years. The main products we have are enjoying tax holidays without reductions. This facility provided by the government has helped expand the business.
BI: How much value is Walton adding to home appliances?
Walton MD: There is a little disagreement about the value edition. Practically, as we see in the market survey, Walton is adding more than 60 percent value. This rate may vary slightly due to various reasons. As far as we know, in the vertical integration that we have set up in our factory, there is more than 50 percent value addition.
BI: What is Walton's selling ratio in urban and rural areas?
Walton MD: The terrain is the same. The country is one. Walton's products are sold all over Bangladesh. But now you can't tell the difference between towns and villages. Now the villages are not like before. Most villages have electricity. Refrigerators, Televisions, and air conditioners are also available in the villages. Walton's products have now reached every part of the country.
BI: What are your plans?
Walton MD: Our next plan is to manufacture the washing machine. It is a very giant product. It has very good potential. For those who manufacture electronics goods all over the world, washing machines are the second product after TVs. It is a very promising product. We will bring it to the market on a large scale very soon.
In addition, one of the other products in our product line is the lift. Now everyone in the house needs a lift. There is no elevator manufacturer in Bangladesh except Walton. We are selling lifts in installments in the market. Besides, no one else can offer after-sales service like us. Our staff is providing service in a single phone call. There can be no greater advantage in a product like a lift. I don't think anyone else can offer such benefits except Walton.
Our target is to take Walton as well as Bangladesh to the fifth or sixth position among the top electronics brands in the world by 2030. This is our vision 2030.
BI: What was your sales volume in the last financial year?
Walton MD: The last financial year went through the Covid-19. Nothing was normal at that point. The business did not go as planned. If we compare it with that, it will go to another level. However, if we compare it with the sale of the previous year, then it is much more.
We have sold 2 million units of refrigerators in FY 2019. Our target is to sell 2.5 million refrigerators and 2-3 lakh units of air conditioners in the current fiscal. We aim to boost local sales for gaining more market share in the next two to three years.
BI: What is the biggest challenge for business right now?
Walton MD: I would call it a sense of responsibility, not a challenge. Those of us who are doing business, thinking about this industry, have to do something for people out of our sense of responsibility. Something has to be done for the country. It is time to prove that the electronics industry is a big industry as well as the RMG sector in Bangladesh. It is possible. The RMG and electronics industry together, in the same way, can take the country forward in parallel. That day is not far away, Bangladesh will be in the top five to seven countries in electronics goods manufacturers in the world.