Alibaba-owned Daraz accused of evading Tk 64cr tax
BI Report || BusinessInsider
Published: 17:12, 10 June 2021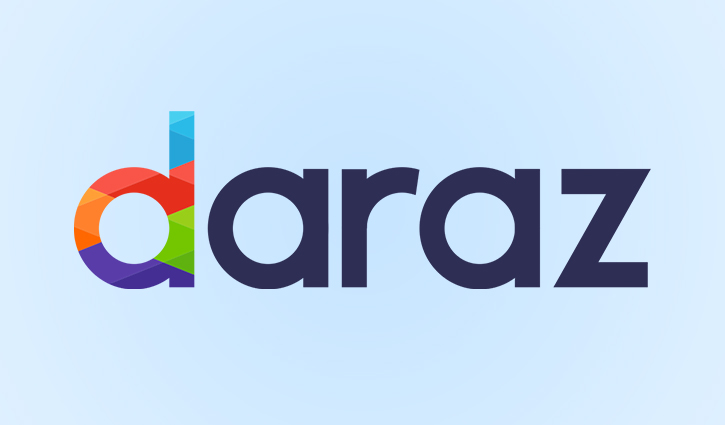 Daraz logo
The revenue authorities of Bangladesh have filed a case against Daraz, the country's leading online marketplace and logistics company owned by China's Alibaba Group, on charge of evading Tk 64 crore in value added tax (VAT).
The e-commerce platform dodged the VAT through purchase and sales of products in a planned way, found the National Board of Revenue (NBR) in a probe.
Based on information, a team of the NBR raided the head office of the company in Dhaka recently and seized office documents where they found these gross anomalies.
The NBR team detected the evasion after assessing the monthly trial balance from April 2018 to October 2020, and chart of accounts and monthly sales statements from September 2018 to November 2020, commission report from July 2019 to June 2020 and financial statement from July 2019 to 2020 June.
After verifying the documents, the NBR team found that the company spent nearly Tk 380 crore during the fiscal year 2019-20 against an applicable VAT at source of Tk 54.73 crore.
Of which, the company paid Tk 6.21 crore and evaded Tk 48.52 crore and the total amount in the meantime rose to Tk 49.49 crore with two percent interest.
Besides, the applicable VAT against the services provided by the company from July 2019 to October 2020 was Tk 17.31crore.
But, the company has evaded Tk 15.62 crore and the total amount stood at 16.62 crore with two percent interest.
According to the case statement, Daraz evaded VAT amounting to Tk 15.62 crore from July 2019 to October 2020 concealing actual prices of the online sales and service delivery. At the same time, the company evaded VAT at source of Tk 48.52 crore by doing so.
The principal amount of evading VAT by Daraz is around Tk 64.14 crore and the total amount rose to Tk 72.91 crore with two percent interest.
When asked about the matter, Md Foyej, senior executive of Public Relations, Media & Communications of Daraz Bangladesh, said he does not know anything about it as a law firm is dealing with such issue.
An official of Zia and Associates, which works as the legal consultant of Daraz Bangladesh, told the Business Insider Bangladesh, "My sir is dealing with the case and he would respond after getting written questionnaires in this regard."
Later, the Business Insider Bangladesh sent an email to the Daraz Bangladesh on May 27, but it did not reply till filing of the report on June 10.
Meanwhile, Daraz top officials were asked to appear before the revenue authorities for a hearing on May 30, but the company applied for an extension of time for the hearing and their reply, an NBR official said.