CPD for cost effective technology for renewable energy
BI Desk || BusinessInsider
Published: 23:47, 16 November 2023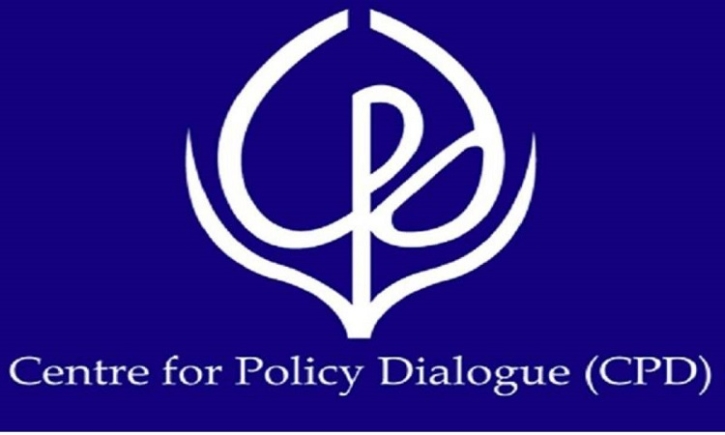 Photo: Collected
Center for Policy Dialogue (CPD) today laid emphasis on facilitating the development of local, cost-effective technology by implementing innovation policies, paving the way for a sustainable future in renewable energy.
"The government and public authorities related to the power and energy sector take initiatives, policy measures, and operational decisions on a regular basis. Bangladesh has also started its journey towards the energy transition from fossil fuel to renewable energy," said CPD Research Director Dr Khondaker Golam Moazzem, reports BSS,
Golam Moazzem said this while speaking at the launching function of a quarterly brief titled 'Currents of Change: Quarterly Brief of the Power & Energy Sector of Bangladesh" at CPD office in the city, report.
CPD Research Associate Helen Mashiyat Preoty delivered a presentation on various sides of the brief.
Golam Moazzem said owing to the dynamic nature of the power and energy, it is essential to follow up the government's decisions, operational actions, and initiatives as well as to keep an eye on how the policies are being developed, constructed, and implemented.
In her speech, Helen Mashiyat Preoty said the Ministry of Power, Energy and Mineral Resources should try to immediate reducing the import dependency and investing in sustainable domestic sources such as natural gas exploration and renewable energy in the upcoming quarter.
"Allocating resources from the Annual Development Programme (ADP) and national budget for exploring old and new gas fields and wells can be a short to medium term solution," she added.
She said the Ministry of Power, Energy and Mineral Resources showed optimistic performance in attracting foreign investment, grants, and loans for renewable energy.
She said the renewable energy-based power plants that are under construction or in the pipeline should be completed and added to the grid on a priority basis within the expected timeline.
She suggested redirecting capacity payment from zero-production plants towards innovation policies for renewable energy.
From 2009 to September 2023, Bangladesh's power generation capacity rose rapidly from 5,493 MW to 27,834 MW to meet the increasing demand for electricity. Against the renewable energy target of 40 percent by 2041 (24,000 MW) the total installed renewable energy- based generation capacity at present is only 1,195 MW (on grid+ off grid) MW which is only 4.6% of total installed capacity of electricity.
The new Master Plan (IEPMP) has set to undermine the potentials of renewable energy target set by the Prime Minister. The target is faultily revised to "Up to 40 per cent of power from cleaner energy by 2041". The cleaner energy includes non-tested technologies such as ammonia, hydrogen, critical and super critical carbon capture unit.
Currently, there are 108 renewable projects that are under process and are projected to generate 10,000MW of power. Up to July 2023, a total of 13 renewable energy power plants were scheduled to start commercial operation with the total generation capacity of 531 MW.