Bangabandhu Shilpanagar: A new Bangladesh is rising fast
Sheikh Sazid || BusinessInsider
Published: 23:08, 14 November 2023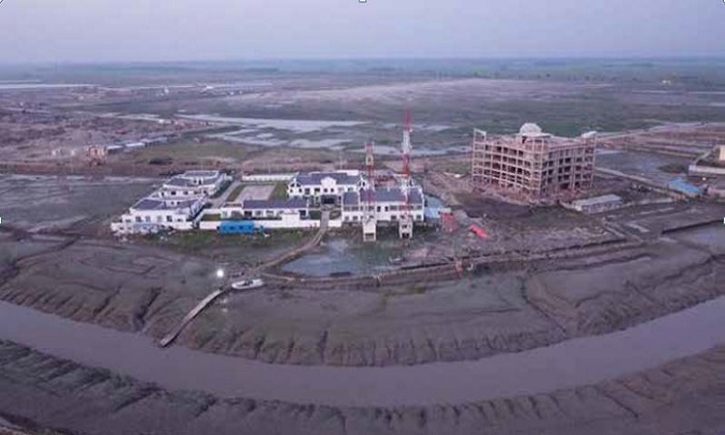 File photo
Thousands of grazing buffaloes and birds in all beautiful feathers and colors chirping and circling above wetlands give the pristine Mirsarai coastline in Bangladesh's south an unmistakable air of a country in its full rural glory.
But here on this massive 33,000 acres of newly reclaimed land from the Bay of Bengal, a new Bangladesh is rising from nowhere – a new Golden Bengal, reclaiming its glorious manufacturing past after centuries of subjugation and foreign rule.
Amid the humming sounds of excavators, thousands of workers are building and developing what will in the next years shape up into one of the world's largest industrial parks, ready to transform Bangladesh into a new manufacturing hub of the world.
The coronavirus pandemic may have ground the global economy to a screeching halt, but the development work at the Bangabandhu Sheikh Mujib Shilapanagar is going on in full swing so that once a breakthrough against Covid-19 is found, the country's largest industrial park could be ready for business.BAN
"What we are building here is a bold new dream to emerge as an industrial power in the world," Paban Chowdhury, the executive chairman of the Bangladesh Economic Zones Authority (BEZA), told this correspondent during a recent visit to the park.
Under the visionary leadership of Prime Minister Sheikh Hasina, BEZA is developing at least 100 EZs across the country as Dhaka embarks on a bold new dream to become a new Asian Tiger.
The Bangabandhu Shilpanagar at Mirsarai, which is 50 kilometers from the country's largest port, is the most ambitious of this dream as it is being prepared to house hundreds of world-class manufacturing plants.
"Already, we have signed 19-billion-dollar worth of investment deals for this industrial zone," Chowdhury said, belting out names of some of the top global companies that have lined up to invest here.
The Japanese companies, who have already invested heavily in the country's power, energy and textile sectors are the most eager.
"Mitsubishi, Mitsui, Nippon Steel and Sojitz Corporation have shown their keen interest," he said.
The Indians, led by their giant conglomerate Adani Corporation, Asian Paints have already started construction of one of the largest paint factories in the region.
Paban Chowdhury, who as an economic diplomat posted in South East Asia saw first-hand how countries like Thailand graduated into top middle-income economies in less than a generation, is a restless man even in his early 60s.
He does not want to waste a single day despite the fact that the world is battered by the worst pandemic since 1918. Almost every week he travels to the park, either to lay the foundation stone for a new factory or to oversee the ongoing development work of industrial plots, roads, water desalination and other infrastructures.
"Five years ago, when we started work here we had only 550 acres of land. The whole area was under seawater," he said, showing the huge swath of land, which was reclaimed from the Bay of Bengal through a brilliant feat of engineering by Bangladesh's water development authorities.
Bangladeshi and Chinese engineers built a cross dam along the Mirsarai coastline, which stretched all the way to the neighboring district of Feni, in an effort to trap millions of tonnes of silts being deposited into the Bay of Bengal by big Himalayan rivers.
Chowdhury said once all the factories are built in the industrial park by the year 2030, this will be Bangladesh's largest industrial town, housing some 1.5 million workers in townships expected to be constructed within years.
"It will be the third largest city in the country, after Dhaka and Chittagong. It will have an international airport, a port and a planned city," he said.
This article was published on "BEZA Tweets" by the Bangladesh Economic Zone Authority, dated January 2021. It is an autonomous organization under the Prime Minister's office of the Bangladesh Government.
The writer is a businessman