Kamal underscores need for generating new reforms idea to bring more remittances
BI Report || BusinessInsider
Published: 17:57, 25 September 2023 Update: 18:09, 25 September 2023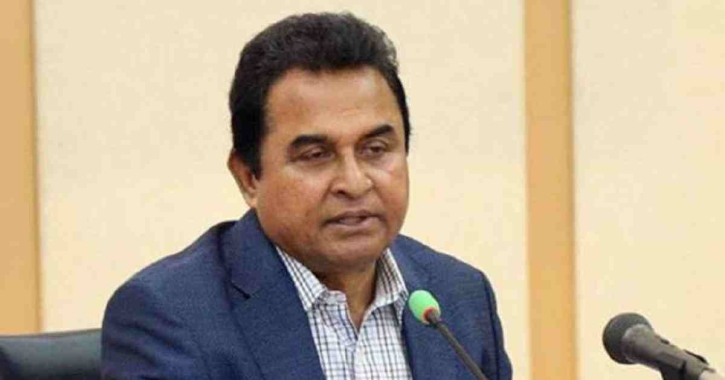 File photo
Finance Minister AHM Mustafa Kamal has urged all concerned to come up with innovative ideas to bring more remittances to the country to enrich reserves of foreign currencies.
The finance minister was addressing the Public Financial Management (PFM) Summit'23 as the chief guest held at a hotel in Dhaka jointly organized by the government of Bangladesh and the World Bank on Monday.
BSS adds: He said, "More and more people are going abroad, but remittances do not commensurate with the number of expatriates going abroad. Remittances could have reached $30 billion a year."
Kamal also said, "Let us take necessary measures to augment the remittance, pursuing both fiscal and monetary policies. I simply request you to kindly come up with your thought provoking reform ideas, to bring more remittances."
Highlighting the immense need of inward remittance under the current circumstances, he said inflow of remittances solely can solve the country's problem of foreign exchange and eventually other macroeconomic problems arising from this sector.
World Bank Country Director for Bangladesh Abdoulaye Seck and practice manager, governance global practice of the South Asia region of the World Bank Hisham Waly spoke as special guests chaired by Secretary of the Finance Division Dr Md Khairuzzaman Mozumder.
Finance Division additional secretary Shirajun Noor Chowdhury made a power-point presentation on the overview, successes and challenges of PFM reform in Bangladesh while a video documentary showcasing key PFM achievements as well as a short film on the success stories of the government pension reform were also screened.
Noting that remittances have always played a vital role in the country's economy, the Finance Minister said that the inward remittances have increased from $7.9 billion to $24.3 billion after introducing 2 percent incentives.
"But, we've failed to keep this momentum. So far, 10 million Bangladeshi people are working abroad, and the number is growing every year," he added.
The Finance Minister said Bangladesh has achieved several milestones of public finance reforms under the dynamic leadership of Prime Minister Sheikh Hasina.
Highlighting some of the important macroeconomic achievements of the government over the last 15 years, Kamal said Bangladesh is now the 35th largest economy in the world while the GDP size increased four and a half times, amounting to $454 billion while it was only $91 billion in 2008.
He said on average, the GDP growth rate was 6.6 percent during 2009 to 2022 period which was 5.8 percent in the year 2002 to 2008.
"Likewise, our per capita national income increased 4 times from $760 to $2,765," he said, adding that 23.8 million new jobs at home and jobs for another 7.1 million people in abroad were created over the last 14 years.
World Bank Country Director for Bangladesh Abdoulaye Seck noted that strong public financial management systems ensure effective and efficient service delivery and good governance.
"This is now more important than ever as we are confronted with an array of complex and unprecedented global challenges, including the ongoing repercussions of the COVID-19 pandemic, Russian invasion in Ukraine, climate change, and others. In the face of these challenges, the role of effective public financial management has never been more vital," he added.
He said the Theme of the Summit "Institutionalization of PFM reform" could not be more pertinent, given the challenging times all could find themselves today. "This summit serves as a testament to the collective commitment we share in strengthening public financial management systems worldwide," he added.
He went on saying, "We have seen firsthand in Bangladesh how stronger and modern PFM systems were able to respond effectively when the pandemic broke out. The PFM Summit 2023 serves as a platform to recognize Bangladesh's accomplishments in the realm of Public Financial Management over the past three decades and discuss reforms needed to address existing and emerging challenges."
Seck said, "As we recognize the country's progress in PFM system, we also need to acknowledge the persistent gaps and the urgent need for reform."
The World Bank Country Director also mentioned six critical dimensions which are - transparency and accountability; inclusivity; sustainability; innovation and technology; capacity building and global Partnerships.
"As we embark on this ambitious journey, let us remember that our goal is not just effective PFM, but improved lives for all citizens. PFM reforms must translate into better public services, reduced poverty, and enhanced and inclusive economic opportunities," he hoped.
World Bank practice manager, governance global practice for the South Asia Region Hisham Waly, said that there is a need to have a sustainable PFM in Bangladesh for a sustainable future.
Earlier, five former finance secretaries at a session shared their experiences on the institutionalization of the PFM reform. They are Zakir Ahmed Khan, Dr Mohammad Tareque, Fazle Kabir, Mohammad Muslim Chowdhury and current central bank governor Abdur Rouf Talukder. Suraiya Zannat, lead governance specialist, financial management, the World Bank team leader, SPFMS, moderated the session.
The Finance Minister handed over crests to them as they were honored as 'reform champions' in PFM.
They suggested for developing skilled human resources in the PFM management, introducing internal audit in all government institutions, sustainability in the PFM, giving a big thinking in terms of restructuring the civil service.
Planning Division Secretary Satyajit Karmakar, Director General of CPTU Mohammed Shoheler Rahman Chowdhury, NBR Member Masud Sadique, additional secretary to the Cabinet Division Dr Mohammad Mosharraf Hossain, Director General of Financial Management Academy (FIMA) Abul Kalam Azad spoke as key PFM stakeholders in a session moderated by Finance Division additional secretary Rehana Perven.