Should web-based businesses be brought under govt regulation?
BI Report || BusinessInsider
Published: 05:06, 20 March 2021 Update: 16:10, 20 March 2021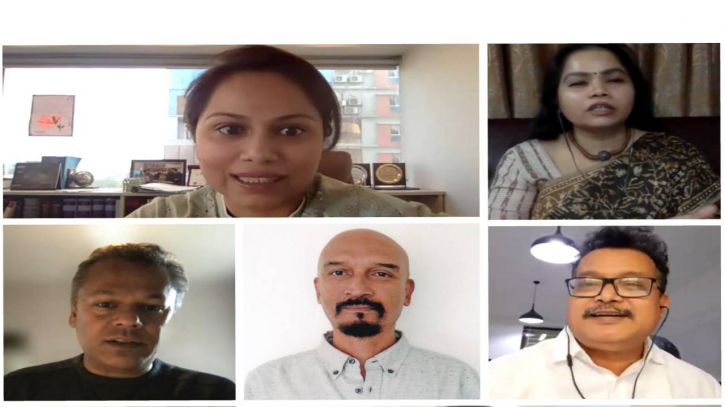 Participants at a webinar titled
Should web-based businesses like ride-sharing, food delivery or freelancing works be brought under the government regulation?
Experts and industry insiders think so.
"The sector needs the government regulation but in phases," said Pathao's Co-founder and Chief Executive Officer Hussain M Elius.
To impose any regulatory decision, the government should facilitate the development of the sector first, he said, adding that it would be counter-productive otherwise.
Shohoz Founder and Managing Director Maliha Quadir said that and the government should oversee the sector to prevent any kind of fraudulence in the sector.
It also needs an identity verification system, she added.
They came up with the observations at a webinar titled "Emergence and Key Aspects of the Platform Economy in Bangladesh".
Research consultancy firm DataSense in association with Oxford Internet Institute and The Business Standard organized the event on Tuesday, said a press release.
The platform economy, in order words, the gig economy refers to ride-sharing, online freelancing, food delivery and other on-demand online initiatives.
The sector has been growing fast in Bangladesh, it added, mentioning that Foodpanda, Shohoz, Pathao, Uber, HungryNaki, and Truck Lagbe already touched millions of customer-base.
Dr Murali Shanmugavelan, research lead at DataSense, spoke about the need for platform economy stakeholders to share data to facilitate sustainable growth with appropriate and timely policy changes.
In a concluding remark, the Business Standard Editor Inam Ahmed said that the media could play the role of a watchdog to develop the gig economy. He added that traditional law is not capable of regulating the sector.
Barrister Anita Ghazi, chair-person of iSocial and Founder and Managing Partner at The Legal Circle, presided over the programme, in which Dr Ananya Raihan, founder and CEO of iSocial (DataSense) took part.