Cyclone Mocha: Bangladesh sends humanitarian assistance to Myanmar's Rakhine
Published: 09:21, 4 June 2023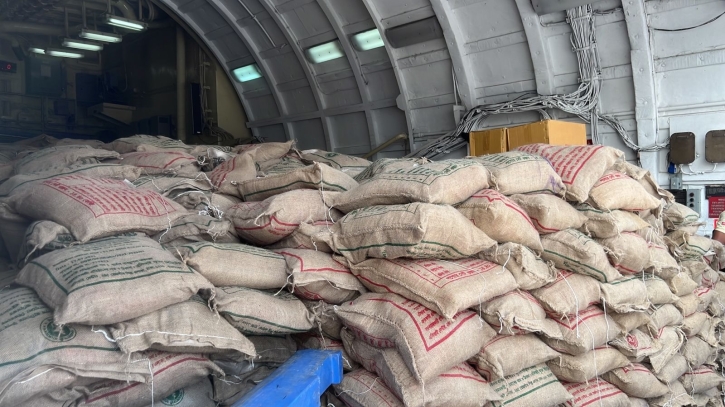 Photo: Collected
The Government of Bangladesh has sent relief materials as humanitarian assistance to the people of Rakhine state of Myanmar affected by the Cyclone Mocha.
The relief materials were collected in collaboration with the Ministry of Disaster and Relief Management and the Ministry of Health and Family Welfare at the initiative of the Ministry of Foreign Affairs, according to a press release on Saturday.
A total of 120 tonnes of relief materials, including dry food, tents, medicines, water purification tablets have been sent to Yangon from Chattogram on a Bangladesh Navy ship through the Armed Forces Division. The ship is expected to arrive at Yangon Port on June 5, 2023, it said.
As a neighbouring country, Bangladesh has extended this helping hand to the distressed people of Myanmar's Rakhine state, which has been affected by the devastating Cyclone Mocha. In the past, Bangladesh had sent life-saving relief materials to the people of Myanmar after the floods in 2015 and Cyclone Nargis in 2008, the release also said.
Bangladesh has been providing relief assistance to the people affected by natural disasters in different parts of the world, said the release.