Pro-poor, pro-people budget, criticism flawed: Info minister
BI Desk || BusinessInsider
Published: 21:16, 2 June 2023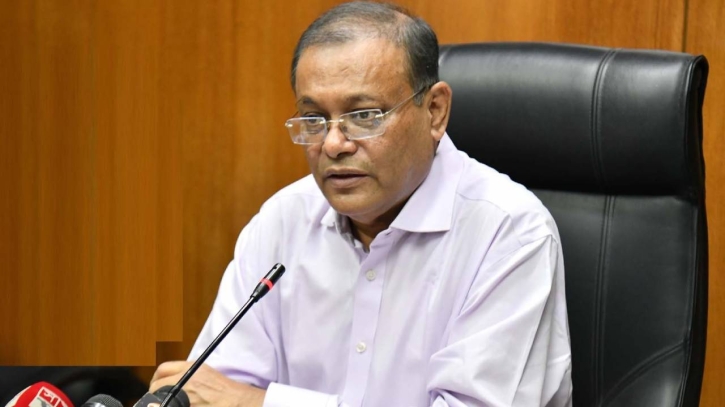 File photo
Awami League Joint General Secretary and Information and Broadcasting Minister Dr Hasan Mahmud has termed the proposed budget for the fiscal year 2023-24 as pro-people and pro-poor. At the same time, he said, criticism of the budget's critics is as complex and conventional as ever.
Many people are busy criticising the budget without seeing it well, the minister said while exchanging views with journalists at his official residence on Minto Road in the capital on Friday, reports United News of Bangladesh.
The 15th consecutive budget of the Awami League government and the 20th under the leadership of Prime Minister Sheikh Hasina is almost nine times bigger than 2008-9 and the current GDP in PPP (Purchasing Power Parity) is one trillion plus dollars, i.e. about ten times bigger than the GDP of 2009, which is undoubtedly indicative of the country's progress and prosperity, Hasan said.
The budget formulation was a big challenge due to the global recession, Ukraine war, dollar crisis, but this year's budget is about Tk 1 lakh thousand crore more than last year. In the proposed budget, 16.18 percent of the total budget has been allocated for the social security sector, he said. It has been proposed to bring more people into the social security net and increase the number of various allowances in this sector, said the minister
Referring to the increase in the budget allocation for health and education sectors, Hasan Mahmud said, "The most significant aspect of this budget is that the universal pension system is being introduced for the first time in this financial year, which is the thinking of Prime Minister Sheikh Hasina. No political party has proposed such a universal pension."
The information minister said anyone between the ages of 18 and 50 can come under the pension system by paying donations for 10 years.