CPD for imposing 20% supplementary duty on polythene bags
BI Report || BusinessInsider
Published: 16:46, 2 June 2023 Update: 16:58, 2 June 2023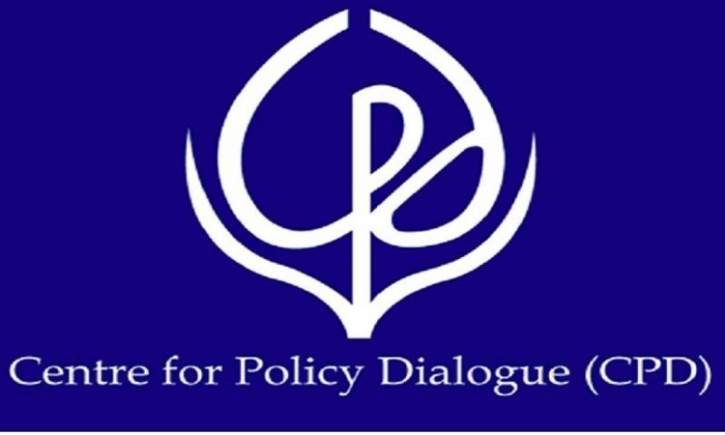 Representational photo
Centre for Policy Dialogue (CPD) has lauded some points of the proposed budget for the fiscal 2023-24 (FY24), urging the government to impose 20 percent supplementary duty on polythene and plastic bags and wrapping materials made of polyethylene.
Fahmida Khatun said this while presenting the analysis of the national budget for the fiscal 2023-24 during a press briefing at a hotel in Dhaka on Friday.
BSS adds: CPD Executive Director Fahmida Khatun, said, "In order to develop sustainable practices and reduce plastic pollution in urban areas of Bangladesh, it is important to reduce the use of plastic products and make sustainable products more affordable. Therefore, CPD recommends exempting the 20 percent supplementary duty on paper cups, plates, and bowls and instead imposing 20 percent supplementary duty on polythene bags, plastic bags, and wrapping materials made of polyethylene in FY24."
The independent think tank organised the media briefing to share its analysis on the Taka 7,61,785 crore proposed national budget for fiscal year 2023-24 beginning from July.
Finance Minister AHM Mustafa Kamal on Thursday placed the national budget in the Jatiya Sangsad eyeing a 7.5 percent GDP growth rate with an expectation of keeping annual inflation at around 6.0 percent.
Referring to the budget speech, Fahmida Khatun thanked the government for imposing surcharge on owners of multiple vehicles for each vehicle after the first one, at rates depending on engine capacity.
"The owners of multiple vehicles will have to pay surcharge for each vehicle after the first one, at rates depending on engine capacity (in addition to the previous tax adjustable AIT). This is a timely decision. The surcharge which will be collected should be used to cut carbon emissions," she added.
She said the Total Tax Incidence (TTI) on imported raw materials to produce sanitary napkins and diapers should be brought down to zero by exempting all form of VAT, CD, SD AIT, RD, AT and AIT.
"Raw materials used to produce sanitary napkins falls under 12 HS codes including 48239094, 35052000, 35069110, 39069000, 39199020, 39201020 and 40021100. TTI of all these raw materials should be made zero to ensure affordable sanitary napkins for women and girls from all levels of income. The TTI on imported sanitary napkins in FY24 was 127.72 percent which we recommend to be reduced to at least 31.93 percent," she added.
However, Fahmida Khatun said, the FY2023-24 budget lacks new initiatives focused on migrant workers and enhancing remittance flow.
To address this, she mentioned, CPD proposed two key measures: a) increasing the cash incentive from 2.5 percent to 3 percent; b) implementing a multi-year mega project to tackle challenges faced by migrant workers across the three stages of migration: pre-departure, destination, and reintegration.
This project would involve collaboration with the 12 ministries involved in the migration process, she added.
She said such initiatives would contribute to better migration of workers, increase remittance flow, and improve the livelihood of the migrants and migrant community.
Among others, CPD Distinguished Fellow Prof Mustafizur Rahman, Research Director Khondaker Golam Moazzem and its Senior Research Fellow Towfiqul Islam Khan also spoke during the event.